October 6, 2020
Posted by:

TOLS Multimedia

Category:

Web Design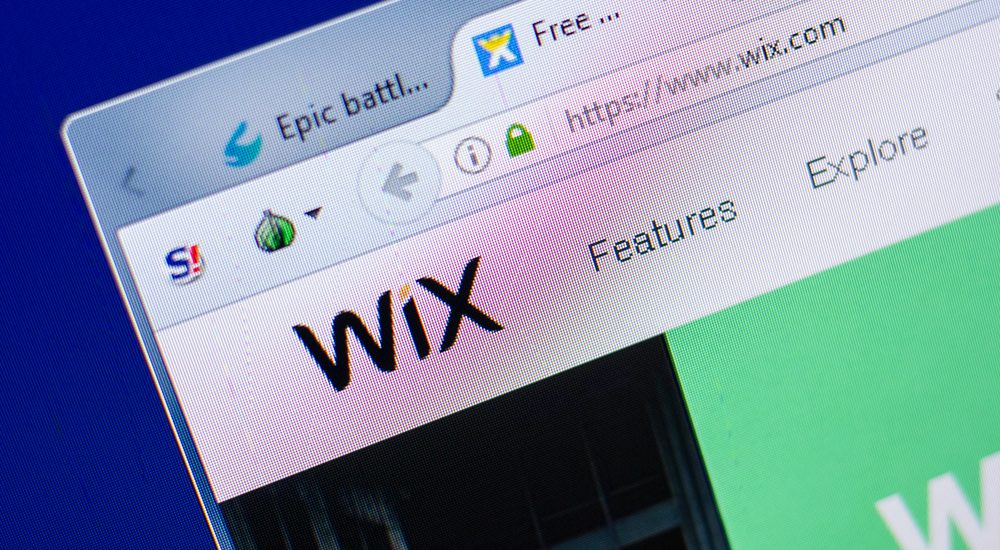 Wix and WordPress are both big players in the website design space. While WordPress has become the base of the third of the websites existing today, Wix is making its way with its massive eye-catching advertising and sleek designs.
Each platform has its strengths and weaknesses, but also their differences in the way they function. Keep reading to decide which one is the best for your business and why you might one consider one over the other.
Differences in Their Features
An important difference to note between the two is that Wix is a website builder while WordPress is a content management system. Let's see how this sets them apart.
Ease of Use: Which platform is beginner friendly?
As mentioned above, both Wix and WordPress are different types of platforms. That is, their technical approach defines their ease of use.
Wix is meant to be a flexible website design builder that tends to work with smaller websites. Wix websites include access to hosting and technical support, while WordPress is able to run larger sites due to its open-source platform. However, this also means you need to find your own web host and take care of any technical difficulties that come your way.
Furthermore, the reason why Wix is ideal for beginners is because you only need to deal with their drag and drop interface in their website editor which you can easily access on your browser. You can instantly see how your website will look as you make changes along the way after every change made.
WordPress might require you to follow online tutorials, if you're not already familiar with the platform. You will need to get familiar with its functions, and can only see what the website will look like once you hit publish.
Wix is definitely more beginner friendly, but WordPress isn't impossible to learn either. It depends on how much time you have and what type of functions you're looking to take advantage of.
Design Options: Choose the right one for your vision
Wix has 500 free, customizable, and modern templates available for you to use. Each template has built-in features based on the use and industry you are planning to use it for. For instance, a template meant for eCommerce will be populated differently than one for blogging. To customize it, all you need is to use the drag and drop tool which will help you save a ton of time.
WordPress is great if you want to further customize your templates and get the exact website you envision having. Each template is coded under CSS and HTML, so if you already have a basic knowledge of web development, then this might be the right option for you. You have access to thousands of free and paid themes with built-in customization.
Plugins and Apps for extra customization
In addition to the themes, Wix and WordPress have a wide range of free and paid plugins and apps available to further customize your website.
Wix has over 200 plugins and apps which you can add to your website. These include social media buttons, email marketing, contact forms, and more. They're designed to work in tandem with your Wix website with quality assurance and control from the Wix team.
Because WordPress is open-source, you have access to over 55,000 free and paid plugins and apps. This allows you to add multiple functions to your website and have complete control over its design and efficiency. However, be mindful of the quality of these added functionalities. It is a huge library to search through and you need to make sure each one that you choose will enhance your website rather than cause damage since anyone can offer their app to the public.
On the one hand, WordPress provides more flexibility than Wix in terms of customization. Again, if you have the time to create your ideal website, then WordPress is the way to go. On the other hand, Wix is best if you want a quick and easy process.
Functions: eCommerce versus Blogging
eCommerce and blogging are two different worlds. Depending on how you want to use your website, Wix or WordPress might be the best fit for you.
eCommerce
Wix has the option to build an eCommerce website within its paid plans. All the functions are built-in and recommended for small online stores due to its limited features. Large businesses generally need more advanced features such as the type of goods that can be sold, shipping options, tax options, and more.
WordPress provides all of this thanks to its plugins which power 42% of all eCommerce websites. In fact, WooCommerce is a popular WordPress plugin used by online sellers everywhere, and is big enough to compete with Shopify.
Blogging
Both Wix and WordPress provide a basic blogging package. Wix will have all the basic blogging features such as creating categories, tags, scheduling posts, adding galleries, etc. Wix is definitely easier to customize, but its posting features are limited.
WordPress started out as a blogging platform, so it had years to improve its functionalities. Because each theme has pre-packaged functions, you will need to work your way with additional plugins to make sure one doesn't break the other. However, you have access to many more features than Wix and can fully create the blogging experience that you want.
Pricing: How budget friendly are they?
Wix has 7 premium plans and one free plan form which you can choose from. The more you pay, the more features you have access to, but all services are integrated within the Wix platform. You won't need to worry about troubleshooting or hosting capabilities because the Wix team does it all for you. It's important to note that the free website plan requires you to have branded advertisements on your website, and doesn't let you customize your domain name.
With WordPress, the prices may stack up because you need to invest in a hosting service (i.e Bluehost), your theme, apps and plugins, and your domain name. This means the cost of your website can be either on the lower end or the higher end, depending on the functionalities that you choose, which can be free or paid.
Related Content >> Drupal Versus WordPress
Conclusion
In summary, Wix and WordPress work in different ways even if they offer similar services. If you want more control over customization, then WordPress is your best bet. If you're a beginner, then we recommend Wix.