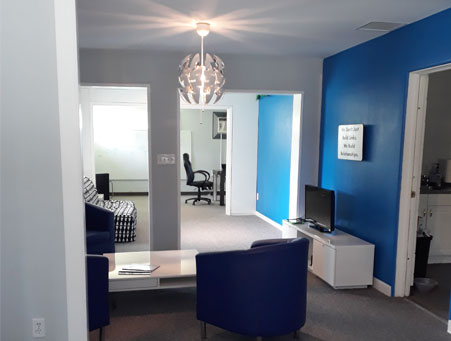 They say that first impressions are important. Here at TOLS Multimedia, we understand that. When it comes to your business, in today's digital age, your website is your first impression. Here at TOLS Multimedia, we are a group of dedicated web designers and developers in Orlando FL and we are ready to help you put your best foot forward and design the perfect site for your business.
At our Orlando web design company, our team of experts has worked with various firms to create websites that ultimately enhance their businesses and elevate their status above competitors even outside Orlando FL. Feel free to take a look at some of our work.
Our dedicated Orlando web design experts ensure you have a clean, responsive, and user-friendly site that stands out. The project managers in our Orlando FL web design agency work closely with you to create a streamlined schedule that maintains our high standards for offering timely production of your site.
From researching web design and graphic design trends to the technical design of the website itself, our full-service Orlando FL team of experts creates websites that enhance and impress. We have a diverse range of website designs and layouts, all customized to fit your brand. And if you're not sure what you need, we will work with you to nail down the winning design.
No matter the device or browser your customer is using, you want to ensure they still get the same high-quality experience as with any other. That's why our web design experts and project managers also commit to extensive testing, both for effectiveness as well as overall site functionality, to ensure you aren't missing conversions due to a display issue.
Our Orlando FL team also takes the time to consult with you throughout the process, making for a smooth, streamlined transition into the ideal site for your business. Because online activity is increasingly mobile-based, we meticulously design and test your site before it goes live.
Our goal when creating your website is the same, whether you are a sole proprietor, part of a large corporation, or a small business owner. We will provide a positive result.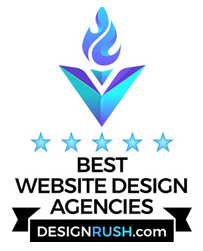 We can create simple, modern websites, flashy attention grabbers,
or anything in between.
Every project undergoes the same amount of care, and stringent quality standards, no matter the business or industry. Our professional site design team takes care of everything from the blueprints and mock-ups of your site to extensive testing of functionality to ensure that your website is set up to maximize your business's needs.
Our Process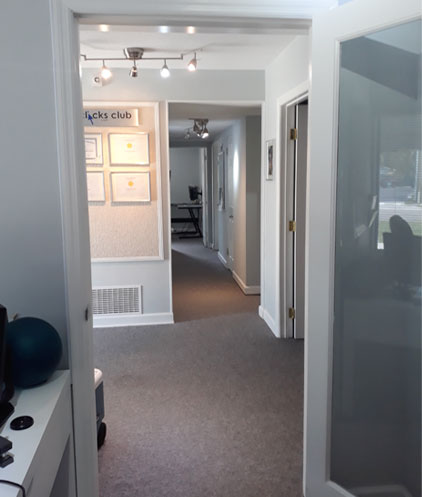 The first step in any of our projects is consultation. We will go over all of the specific details to see how your business operates and the expectations you have for your digital presence and look at incorporating your present business goals. We will develop a detailed plan for the execution of your site by incorporating your design preferences, with logistics based on your consumer audience.
Next, we will start working on the overall style/layout and content of your site. Content is carefully formulated with the right combination of marketing expertise and engaging, aesthetically appealing layouts. This stage focuses heavily on creating conversions and optimizing the consumer's navigation of your page.
We then start creating mock-ups and test designs for your web page. After our group has gone over then final mock-ups, we consult with you and discuss how you would like to proceed for the final web design and layout.
After we have the base work for the layout/style completed, our group begins work on the structure of your page. From here, you will begin to see a basic version of what your page will look like, and where critical elements to the page are located. At this stage, our project managers come back into the picture to fine-tune the site and layout.
Once our group has completed all the technical and design work, the project supervisor will preform a final revision. Then you can see your final page as we consult with you, and make any adjustments necessary. Once you're happy with the web page, we finish any additional elements in the construction and start testing it for optimal performance. Finally, your web page is ready to go live!
Why Choose Us For Web Design Services?
We're not your typical web design experts that excel in digital marketing; we are an enthusiastic group who do what we do because we love it and love to see our client's succeed! We take great pride in our work, so you can take great pride in knowing you're getting a high quality website built to exceed your customer's expectations!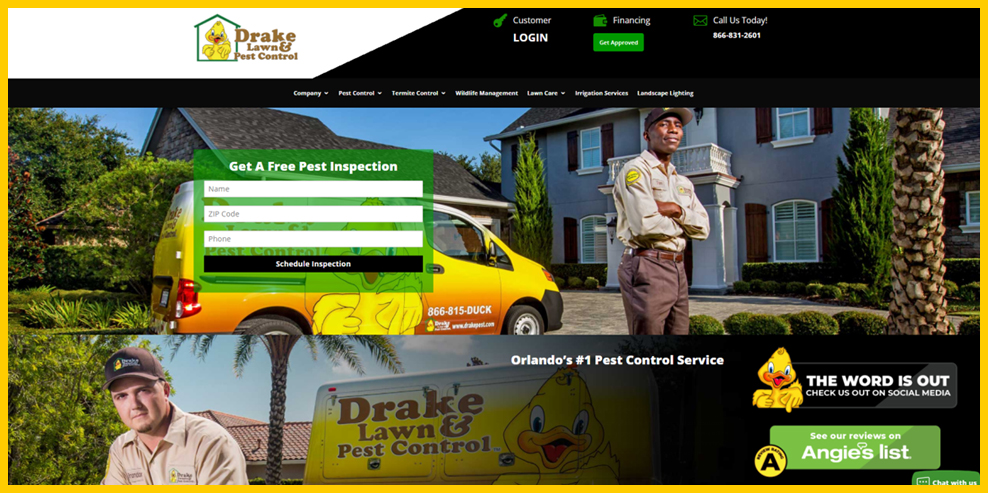 We do not skimp on details.
Where some web design companies might give more dedication to large corporate projects, we deliver gold standard service to every single client every single time. Throughout the process, we keep you up-to-date through constant communication and take care of adjustments, large or small, that come up along the way.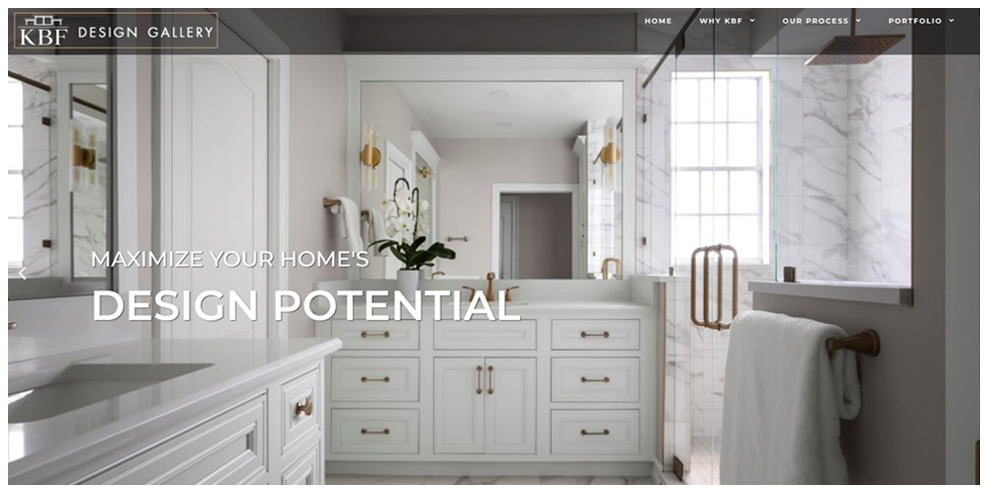 We are more than just designers.
Rest assured, we will make your web page will look fantastic. We will also make sure it performs every bit as well as it looks. Our team is full of web designers, digital marketing specialists, content creation specialists, project managers, and developers that can help you with integrating social media and digital marketing strategies into your site. Rather than focus on one area of expertise, we have assembled a team that can cover it all!
Our customers are our number one priority.
We know that it's you, our customer that drives our business. This is why we always put customer service first. Rest assured you will have us by your side throughout the entire process. Our patient Orlando FL team is always on hand to help answer any questions you might have. We're flexible with the process, so if your company needs a little change in direction, we are here to help.
We understand that every business is different and that your online presence needs to be custom-tailored to fit your business needs and goals. Because our highly coordinated team is geared towards growth, we will provide advice on the most beneficial features to use on your web page, and how certain content can dramatically improve conversions.
Once our Orlando FL web design experts have your site up and running, we recommend getting in touch with our sister company, a full-service Orlando digital marketing agency, Get The Clicks. They can help promote your business online. Get the Clicks has a stellar track record and they offer the following digital marketing services:
Search Engine Optimization

Pay Per Click Management

Social Media Marketing

Email Marketing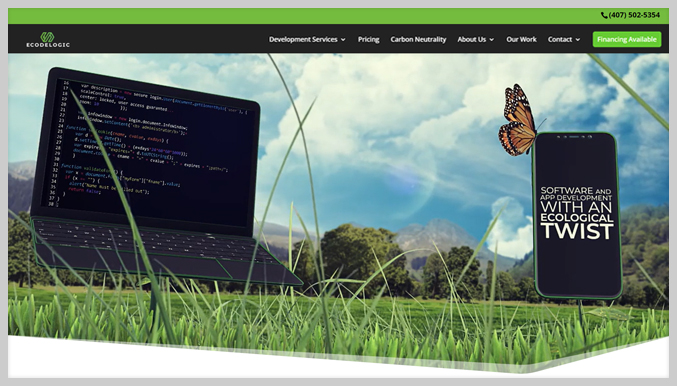 What is Web Design?
Web designing refers to the processes that are involved in creating a website. As web page designers, we focus on combining functionality with aesthetic appeal to bring in potential users to your website. A lot of visual elements are involved in making a webpage. Many of these visual elements include layout, font, colors, and images.
The layout of the web page will depend on how we arrange our content on the web page. As a rule of thumb, the layout should be both functional and aesthetically appealing.
Many designers even use images, animations, and videos on their web page to get messages across. These visual elements are usually either informational or used to attract the attention of visitors. The visuals should be interesting enough to capture the visitor's attention, yet not be too distracting. The main focus should be on the actual content of the web page. Overall, visuals will be one of the most important key factors to building a successful web page.
A Web Designer's Job
The main task of web design company designers is to create a website's layout. Website designers also have many other responsibilities that go into designing websites. As designers, we work in teams to bring some of the best award winning web design experts ideas into existence.
Dealing with pictures, videos, text, and graphics, we come up with an overarching creative layout strategy to tie it all together into a cohesive website – a digital storefront for your business. We come up with style ideas, strategize, create, and use coding to turn your web page dreams into reality. Technical knowledge coupled with strong creative talents is essential for us as website designers.
Web designers are usually responsible for updating the websites frequently. A big part of updating websites will usually include keeping up to date with the latest software developments. Responsive style is also crucial to websites today given that so many people use their mobiles to access the internet.
As an Orlando web design agency, we are very focused on the overall aesthetic appeal of the web page. Some websites might be especially reliant on colorful styles, pictures, and easy to read the text. Other websites are heavier on the text. Whatever the case, we will decorate the right website for your needs. Ultimately, it must be easy for your customers to understand how to use the website and it has to be interesting enough to grasp their attention.
How We Do Web Designing
There are many different processes that we take while we work on designing our own websites. Most of these processes are essential for any web designer to follow if we want a functional and attractive website. It is our mission to provide a healthy balance of both on our websites.
Identifying Our Design Goals
Before we begin the web design process, we must determine what style goals you want to accomplish with the website we create. Do you want it to be informational? Do you want to entertain your visitors? What should people expect when they visit our website? Who is our target audience? What do you want your visitors to experience? These are all important questions to consider when we begin drafting the style ideas with you. Once we have a clear idea of everything you need and want for your site, we can then get started with creating the best website for your business.
Our Scope Definition
The ideas of our clients will inevitably expand as we go through the website creation process. These expansions may include a web app styles or incorporating push notifications. Web designers and clients must work together to ensure we reach deadlines and goals to have a functional website. We must also account for any bumps in the road that could cause the web design company project to be pushed back.
Wireframes
Wireframes show off the most important parts of a website in a sitemap layout. The sitemap is what makes navigation on websites possible, so it is important that it is structured properly. The sitemap will be your guide for knowing which parts of the website are the most important and how they relate to other pages on the website.
Visual Elements
Once we are finished planning and have the blueprints from our wireframes and sitemaps, we can move on to the visual elements of the website. We want your website to be visually appealing while conveying the proper messages to your customers. The visual elements may include the layout, website colors, font, and any images, videos, and animations you may want to use.
All of these features are essential for how you determine what messages to deliver and who you are delivering them to. Our team will take the time to look over different combinations for each feature to see how well each element fits together.
You must also account for building the trust of your visitors and how mobile-friendly the layout and navigation will be. While visual elements are the key to receiving revenue, it is important to use combinations wisely. The visual elements should not be too difficult to look at or use as the overall user experience can be affected by these choices. Many web designers use stock photos while others hire photographers to capture their images for the custom website. We do our best to work with both options as having the right visual style can impact how successful your website is.
What is Good Web Design?
Good web page layout encompasses more than meets the eye. We need to see web design as a component of lead generation marketing company as a whole and know how to achieve your end goals. Here's what makes good web design:
Clarity
When people visit a website, they want clear, concise information along with a smooth experience. Beyond your message, you also need to keep your webpage layout cohesive. When in doubt, choose simplicity. An overly complicated webpage layout isn't just unattractive, it can also ultimately distract from your content and products.
Speed
How many times have you clicked a link and left the website before the page even loads? It's not a unique phenomenon. In the digital age, we want our information fast. Check your site's load time. If it's above three seconds, it can spell trouble. Within two seconds or less, and it's even better. After only a couple of seconds, visitors get impatient and often leave a site. This is also where responsive style is important for mobile users.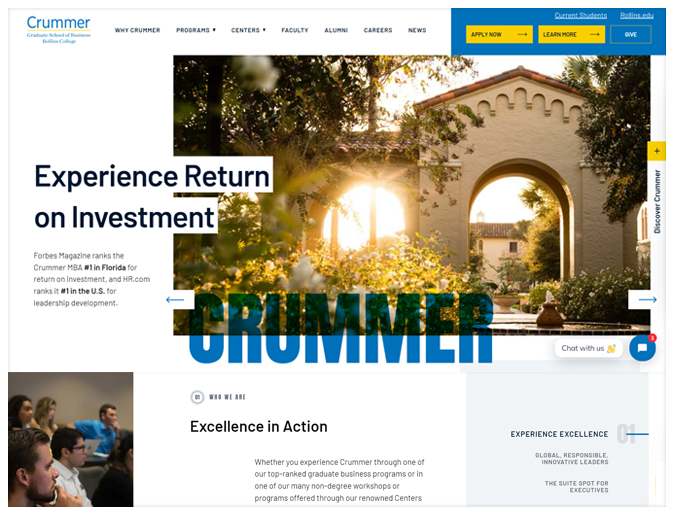 Clean Layouts
Much like the other elements of good website design, clean layouts are key to the user experience. For example, grid layouts can help keep everything in order and aligned. They can help you organize everything from your content to your style elements.
Focus
Don't make people search through your pages to get your message. Choose only one or two areas to focus the majority of your layout on. You can highlight these elements by making them larger, brighter, or even using different textures and positioning to draw visitors' eyes to that area. Everything else surrounding your focal point should play a supporting role. Be careful not to let less important elements distract from where you really want visitors to focus.
Web Design and Search Engine Optimization
Web design can play a big part in whether or not visitors stay on your site, and search engine optimization can play a big part in whether visitors find your webpage in the first place. Here's what you need to know about both:
Design and Search Engine Optimization Work Together
A huge part of web design is actually centered around search engine optimization (SEO). Your website visitors need a good user interface layout to stay engaged on your site, and this requires a good web design to rank you higher. The algorithms search engines use also take into account the structure, web content, and additional elements within your page. You might have some of the best information out there, but if you have a poor layout, you still won't rank well in search results.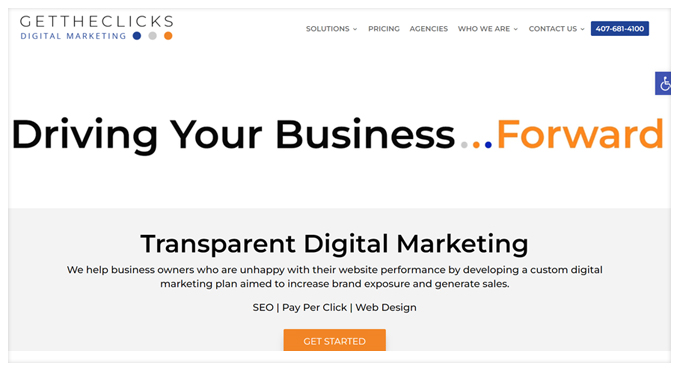 Use Both From the Start
The best way to effectively implement both search engine optimization and good web design is to use them both together, from the start. A good web design that incorporates other elements like title tags, backlinks, a sitemap, and the proper keywords within the content of the site helps with search engine optimization. Using them both together, from the very start, gives you a better chance of getting organic website traffic and showing up early in search engine results.
Prioritize Mobile
These days, most people surf the web on their smartphones and tablets. Trying to visit a desktop-only page on a tablet or smartphone can be very frustrating. Because of this, most designers prioritize mobile-friendly web page layout. A mobile-friendly webpage with a responsive layout keeps both Google and your visitors happy. Neglecting a mobile-friendly responsive layout can be a big mistake that can have a negative impact on your company's digital presence.
Why Choose Us?
You can always try to implement web design and SEO for your business on your own. However, if you're not well versed in either, it can lead to a lot of wasted time, money, and effort. So, why choose TOLS Multimedia as your Orlando web design agency?
We Do the Work for You
When you work with us, we will not just teach you the ways to improve your site, we will do all the heavy lifting so you can sit back and watch your webpage succeed. You simply let us know your goals, and we will develop the strategy that will best fit your needs and deliver the results you are looking for. We will work together with you to make your vision a reality.
Up-to-Date Strategy
Search engines are constantly changing their algorithms. It's no easy task to make sure you're always in the green with search engines like Google. Don't worry, we consider it our job to keep up to date with recent search engine algorithm changes and layout updates. If there's a change that could affect your site, we are the ones that will know and fix your site to better fit the algorithm.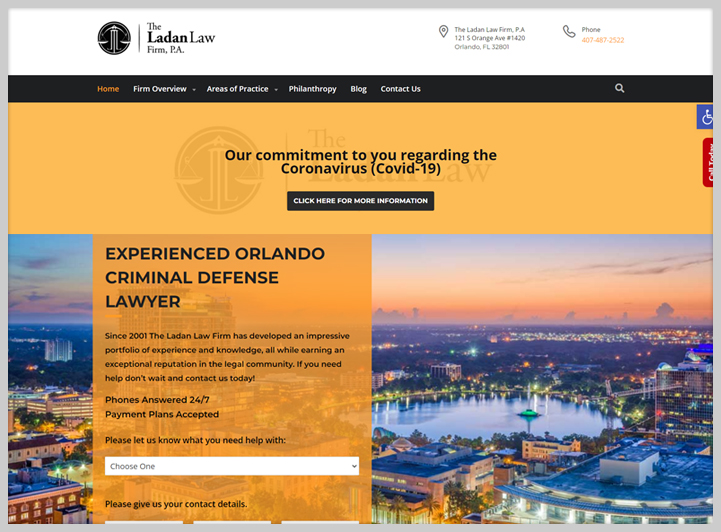 We Understand Your Business
Good web design and SEO can get you far, but only if your visitors enjoy a smooth experience on your website and get what they want and some business needs. Our Orlando web design team works hard to understand your business, your business goals, and your business visitors and clients including partners. That allows us to create the webpage that your visitors will keep coming back to, which also helps improve your rankings. Besides web design, our Orlando web design team is on hand to help you with more style services for apps and more. As a full-service digital marketing agency specializing in web design and more, our Orlando web design team is able to help you with social media marketing as well as your overall web presence.
Contact us today to find out the next step and to learn on how we can help bring your vision to life. If your business is setting goals and planning for growth, you need to partner with a site layout company that can get you there, and beyond. That's exactly what we do, with every aspect of your web page design.