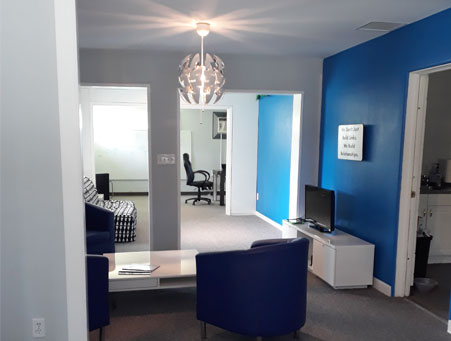 Introduction
You never get a second chance to make a first impression, and we at TOLS Multimedia understand that your website is your first impression regarding your business in today's digital age. As a well-renowned Orlando web design agency that has served the community since 2009, our web development services team is dedicated to designing the perfect site for your business.
Our talented full-service web design and development experts work hard for you, tirelessly implementing creative ideas and practical strategies to create custom websites with user-friendly designs that boost online visibility, brand identity, and business growth. We collaborate with clients from various fields and specialties to enhance their product image and elevate their online marketing status above local and regional business competitors.
As an Orlando website design company that proudly stands behind your success, here are some examples of our work.
Services Tailored to Your Need
Small businesses trust our dedicated Orlando web design agency to ensure effectively simplistic, clean, mobile responsive, and user-friendly custom designs that truly stand out to the consumer. We are a team of top web designers who provide a professional service tailored to your needs. Our digital marketing creative director will work closely with you, from beginning to end, to create a streamlined schedule that achieves optimal standards for offering timely website development delivery.
Enhance and Impress!
From market research of web design and graphic design trends to the technical design of the website itself, our full-service Orlando web design company creates websites that enhance and impress! We have various website designs and layouts with customization capabilities to fit your brand. Not sure what you need for your new site? Our friendly and responsive design team will work with you to nail down the winning design that speaks to your business and brand identity.
Desktop and Mobile Responsive Websites
Our web design experts and project managers ensure high-quality experiences across the board with user-friendly designs compatible with mobile devices and desktop browsers. This is done through extensive testing for effectiveness and site functionality, establishing a seamless experience for the user without display issues or other problems that can poorly impact your business's online marketing.
Collaboration is Key
Our digital marketing agency team strives to make your dreams into reality with our one-on-one collaborative approach, checking in frequently throughout the web design process, ensuring a smooth, streamlined transition into the ideal site for your business online.
Our Promise
We stand by our unwavering commitment to your business growth and success! Whether you are a sole proprietor, part of a large corporation, or a small business owner, our professional service promise is the same: we deliver superior service and the same positive result every time.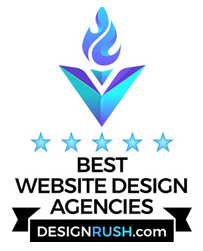 We can create simple, modern websites, flashy attention grabbers,
or anything in between.
Every project undergoes the same amount of care, and stringent quality standards, no matter the business or industry. Our professional site design team takes care of everything from the blueprints and mock-ups of your site to extensive testing of functionality to ensure that your website is set up to maximize your business's needs.
Blue Ribbon Quality in Web Development
Whether the need is a website redesign or a new website development, every project undergoes a comparable measure of care and blue ribbon quality standards, no matter the business or industry. The same professional team is part of the entire web design and development process, from the blueprints and mock-up stage of site development to extensive functionality testing, ensuring that each website is appropriately set up to maximize the need for small businesses.
Our Process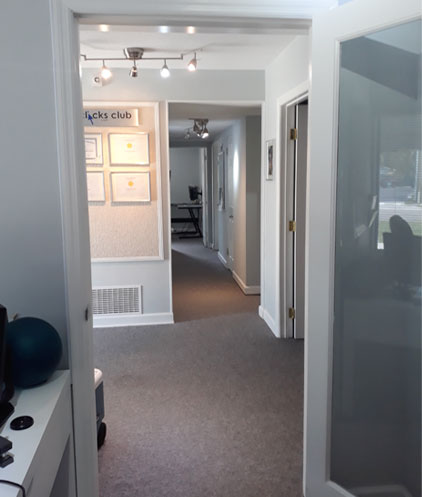 Web Design Consultation
Step 1
Before project commencement, an initial consultation will be scheduled to review how the business operates and goal expectations for digital presence with the incorporation of existing business goals. A detailed plan of web design preferences will be developed, including logistics tailored to the targeted consumer audience.
Selecting Site Layout, Style, and Content
Step 2
The next step in the web development process will focus on creating conversions and optimizing consumer page navigation, which includes the selection of style, layout, and content of your site. Our highly skilled team is astute in market research and readily applies this knowledge to assist our clients in carefully creating content and layouts that are appropriate, engaging, and aesthetically appealing.
Mock-Up Web Design Testing
Step 3
Following preliminary mock-ups and testing of web designs for your business site, our group will reach out for a client consult. Once the selection of the web design layout and style are finalized, our team will then perform a demo on the structure of your page, where the initial build may be viewed, including the location of critical elements and custom designs.
Our project managers will document and fine-tune any feedback on changes to the web design for the final web design layout presentation.
Final Web Design Presentation and Revision
Step 4
Once our group has completed all the technical and design work, the project supervisor will perform a final revision and then reach out for a second client consult, where you can view the final look of your web page and provide any feedback on adjustments, if necessary. Upon completing the client review, the web design team will finalize any additional elements and perform testing for optimal performance.
Congratulations! Your web page is now ready to go live!
Why Choose Us For Web Design Services?
We Aspire to Exceed Every Client's Expectations
We deliver gold standard services every single time because we love to watch our clients' businesses succeed in the online world. Our dedicated and driven team of web design experts has excelled in the digital marketing and web design industry due to their passion for creating high-quality websites and taking great pride in exceeding every client's expectations.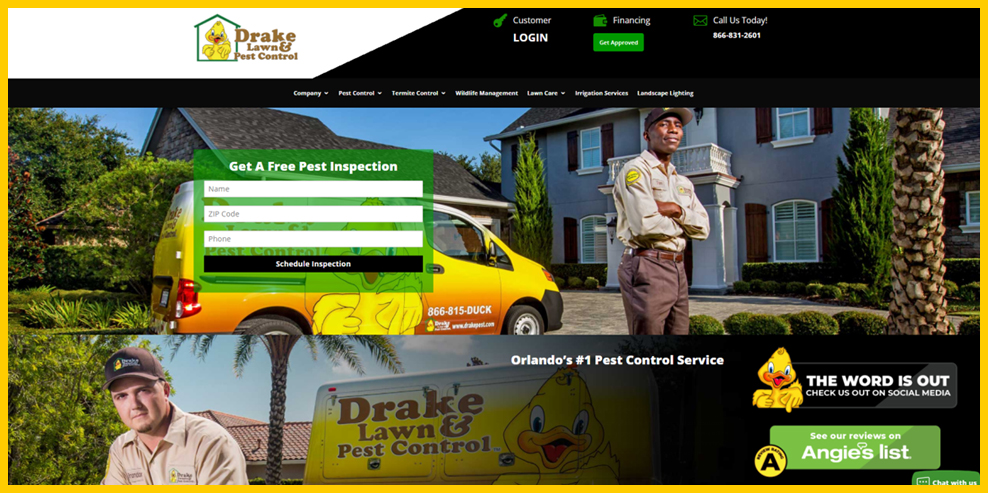 Guaranteed Satisfaction
While our competitors may be more dedicated to large corporate projects, we are committed to providing superior professional services for every client, no matter the size of the project. We guarantee that there will be continual communication throughout the web design process to ensure we give you nothing less than 100% client satisfaction.
Client-Centered Approach
Are you seeking a Florida web design company that does not skimp on details and places you, the customer, at the heart of each project? We provide top-notch web design services that make every client smile. Call us today!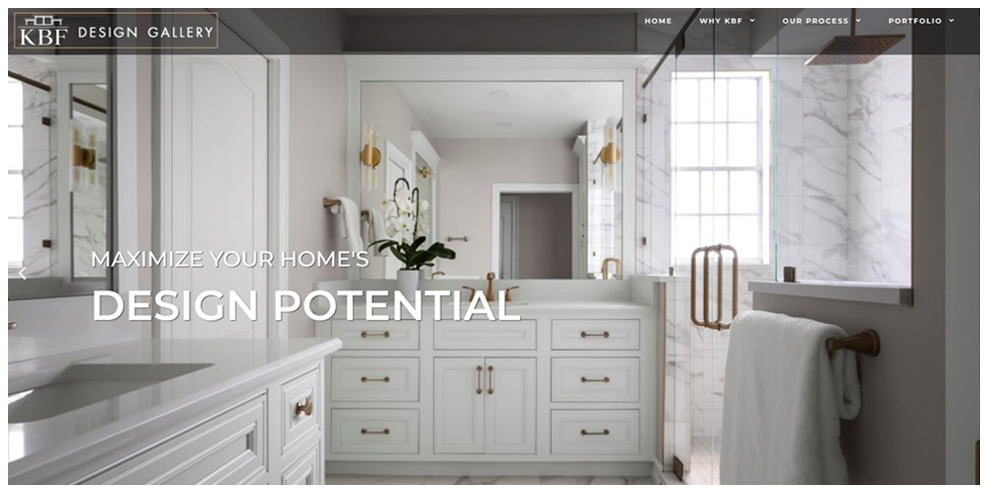 We Are More Than Just Designers
Who Are We?
We are responsive design experts that will work hard to make your web page shine. We are more than designers! Our digital creative agency includes team members that provide various professional service specialties, including digital marketing services specialists, content creation specialists, project managers, and web development service experts.
Diverse, Collaborative Team
Rather than a tunnel vision services area of knowledge, our assembled team can implement various digital tools and strategies to cover all your brand positioning ideas. Our diverse and collaborative team works well to cover every need for growing businesses!
Would you like to integrate social media marketing and digital marketing strategies into your site? We can help! Call us today.
We acknowledge that you, our customers, drive our business, which is why we always put customer service first! Rest assured, from beginning to end of your web design creation, we will always strive to collaborate with you throughout the entire process. Our web development team is always available to answer any questions you might have.
Our Customers Are Our Number One Priority
Customers Drive Our Business
We acknowledge that you, our customers, drive our business, which is why we always put customer service first! Rest assured, from beginning to end of your web design creation, we will always strive to collaborate with you throughout the entire process. Our web development team is always available to answer any questions you might have.
Flexible and Adaptive to Change
As web designers in Orlando, known for our adaptability and flexibility, we understand that sometimes a shift in the direction of your business goals may occur. Rest assured, we are here to readily offer assistance to shift gears and implement change that aligns well with your business need.
End Product Reflects Business Needs and Goals
We understand that every business is different, and the online presence should be custom-tailored to reflect your business needs and goals. As such, our highly coordinated graphic design company proudly supports growing businesses by providing valuable advice on the most beneficial web page features and how the implementation and improvement of certain content can dramatically produce more leads, increase organic traffic, and improve conversions.
Our Sister Company
Once our Orlando web design company has your site up and running, we recommend getting in touch with our sister company, Get The Clicks. This full-service digital marketing agency specializes in various services, including search engine optimization, alchemy marketing strategies, internet marketing, social media marketing, email marketing, WordPress websites, and more.
We Can Make Your Dreams a Reality!
SEO-optimized services can help promote your business online! Get the Clicks in Orlando, FL, has a stellar track record of making your dreams a reality. The following are some digital marketing services that can help drive your business success:
Search Engine Optimization
PAY-PER-CLICK Management
Social Media Marketing
Email Marketing
WordPress Websites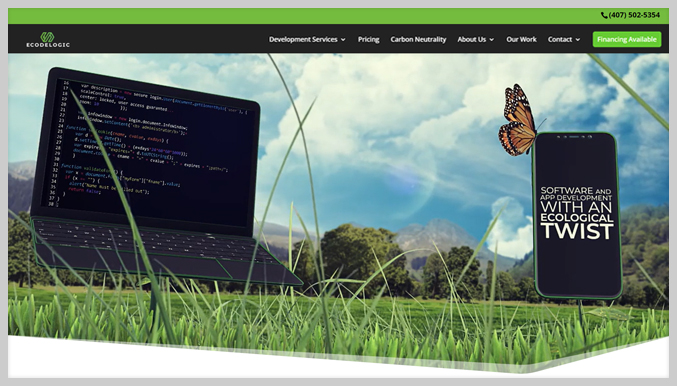 What is Web Design?
A Plethora of Processes
Web development services involve all the processes and elements that are necessary for the creation of a website. Many visual features include layout, font, colors, and images. As web designers in Orlando that are ardent about the optical components necessary for web page creation, we implement functionality with aesthetic appeal to build custom websites that are remarkably innovative and attractive to the consumer.
Main Focus of Content
The main focus on a web page should always be the content or the main message, and during the web build process, the layout will always depend on how the content is arranged. While content is the most crucial feature of a website, visual flair is an essential key factor in creating a successful page. For visual appeal, many designers use images, animations, and videos that are either informational or used in a way that grabs consumers' attention. Visual elements should be exciting and appealing yet not too distracting to pull away from the main message.
The Job of Top Web Designers in Orlando, FL
Team of Creative and Passion-Driven Individuals
As a team of passion-driven individuals with shared goals geared toward success, our award-winning web design ideas come to fruition, resulting from the combined knowledge and experience we continually bring to the table. Technical expertise and solid creative talents are essential for us website designers. Our priority is our commitment to constantly keep up to date on the latest strategies to boost your business.
Goals and Ambition
While website designers have many responsibilities that go into web development, the ultimate ambition of our web design company is to create a solid foundational website layout containing the strategic implementation of vital creative elements that tie into a well-cohesive website.
Intricate Care for Style Implementation
Designing websites involves strategically placing relevant pictures, videos, content, and graphic design to build a digital storefront for your business. Our talented team can turn your web page dreams into reality as we formulate custom designs that align with your style preferences.
Frequent Update Checks
As part of the responsibility, web designers frequently update web pages with the latest software developments and responsive design and style to include mobile-friendly features that broaden consumers' access to the web page using various versions and platforms.
Centripetal Focus
We are an Orlando web design agency that places a centripetal focus on the overall aesthetic appeal of our work. While some websites may be particularly reliant on colorful styles, pictures, and easy-to-read content, other websites may require heavier content with less imagery. Whatever the case, we will adapt and design the right website for your specified need. The ultimate goal would be to develop a site that is easy to understand and interesting enough to grasp the consumer's attention.
Web Designing Process
Web design and development comprise rudimentary yet instrumental processes that a designer follows closely to build a functional and attractive website, whether the project involves building a new website or redesigning. While there are many web design process models, the outcome will always be the same. Our mission is to provide a website that reflects a perfect balance of functionality and attractiveness.
Identifying Our Design Goals
Style
The first step in the web creation process would be to determine style selection, which parallels your targeted business goals and purpose for the website creation. Some questions you may consider include:
Will the purpose of the website be primarily informational?
What kind of audience tone Is your preference? Fun and creative or formal and informational?
Who is the target audience?
What should people expect or experience when they visit your website?
These are all important questions to remember as you lay the foundation for your initial website.
Our Scope Definition
As the website creation process broadens and becomes more complex, our team aspires to continuously work with our business clients to ensure we appropriately create goals and meet deadlines on time. Sometimes, there are circumstances, such as expanding web app styles or incorporating an additional push notification, where a reassessment of our work progress and readjustment of goals is necessary. Despite these potential project delays, we do our best to communicate frequently with our clients in the event of project pushback.
Wireframes and Sitemap Layout
Wireframes are defined as a visual representation that serves as the basic framework to display the significant parts of a website.
Another important component is the sitemap layout, which is described as a structured guide that deciphers the important features of a page and how they relate to other pages on the website.
While wireframe promotes the visual design that goes into the website, sitemap layouts demonstrate the process by which pages relate to each content.
Visual Elements
Upon the planning phase's completion and with access to the client selection of wireframes and sitemap blueprints, our team will move on to add the visual component of your business site. These features add visual appeal while conveying the right message to your customers. Examples of these elements may include layout, website colors, font, images, videos, and animations.
Conveyance of Message
The conveyance of the message and to whom your business wants to deliver this message are critical components, as the graphic design theme must complement the message to tie in all the elements together. Our team will carefully construct a valuable combination of customized features built just for your business.
Superlative Simplification
too much of a good thing can be bad
While visual designs are fantastic for receiving business revenue and creating a whimsical perusing experience for the consumer, too much of a good thing can contribute to a non-beneficial outcome. It is essential for effective strategies when implementing visual elements when creating a website.
simplified and ENGAGING
Visual elements should remain simplified and engaging, as these components are known to produce a positive user experience with increased revenue potential.
photo style selection
Many web designers use stock photos, while others may hire a professional service photographer to provide website imagery. Carefully considering the perfect combination of elements is a skill our team has mastered through the years. We do our best to implement the ideal balance of imagery preferences your business would like, as these careful considerations can impact the success of your business website.
desktop and mobile-friendly designs
Part of giving the perusing consumer an incredible experience would be the application of user-friendly designs, including a web page that has desktop, mobile-friendly, and web application compatibility.
What Qualifies as a Superb Web Design?
A superb web page layout encompasses more than meets the eye. Web design and development is a component of lead generation marketing as a whole. Knowing how to meet your business goals is vital! Here are some relevant aspects and characteristics of a great web and graphic design:
Clarity
When people visit a website, they want clear, concise information along with a smooth, seamless experience. Beyond your message, it is crucial to keep your webpage layout cohesive. When in doubt, choose simplicity. An overly complicated webpage layout is not just unattractive, which can ultimately distract from your content and products.
Speed
How often have you clicked a link and left the website before the page loads? It is not a unique phenomenon. In the digital age, we want our information fast! Checking a website's load time is essential, as accessing websites quickly is of utmost priority in the online world. If a website load time is above three seconds, it can spell trouble! Within two seconds or less, it's even better since webpage visitors often leave the site after a few seconds have passed. Page speed plays into responsive styles, such as mobile-friendly compatibility, which is also very relevant to the user experience.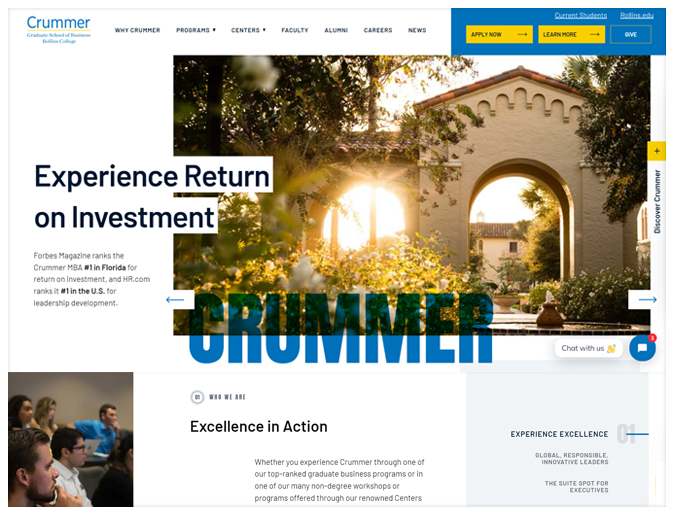 Clean Layouts
Like the other elements characteristically featured in a superb website design, a clean layout is key to the user experience. For example, grid layouts can help keep everything properly aligned and in order. They can help you organize everything ranging from content to style elements.
Focus
Promoting the main message is important to give consumers a focal point. Choosing one or two areas in which to focus the business website layout is essential, as it highlights key elements, making them larger and brighter, or applying different textures or positioning to draw special attention to that area of the web page. Other small details that surround the focal point would then play a supporting role to help bring out the main message. The strategic placement of these elements is essential, as poor placement can lead to distraction away from the main focal point.
Web Design and Search Engine Optimization
While web and graphic design can play a part in a visitor's stay on your business site, search engine optimization can also play a part in visitors finding your webpage in the first place. Here is what you need to know about web design and search engine optimization:
Design and Search Engine Optimization Work Together
Critical aspects of web design and digital marketing are centered around search engine optimization (SEO). Your website visitors need an exemplary user interface layout to stay engaged on your site, and this requires a good web design to rank you higher. The algorithms that a search engine uses also consider the structure, web content, and additional elements within your page. You might have some of the best information for digital marketing, but if you have a poor layout, you may not rank well in search results.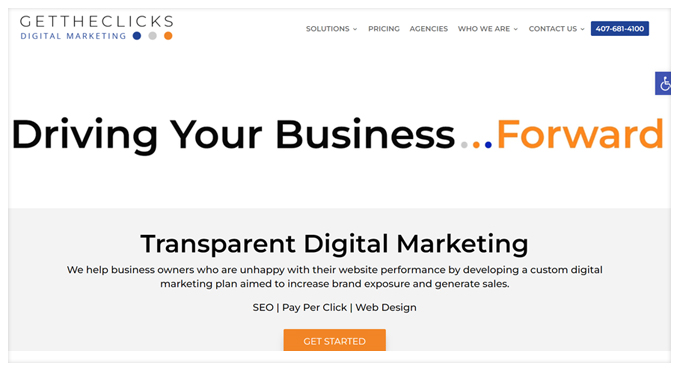 Use Both From the Start
The best way to effectively implement search engine optimization and good web design are to use them together from the start. A good web design that incorporates other elements like title tags, backlinks, a sitemap, and the proper keywords within the site's content helps with search engine optimization and meeting digital marketing business goals. Implementing superb web and graphic design and search engine optimization strategies from the start allows for a greater chance of improving organic website traffic and showing up early in search engine results.
Prioritize Mobile
Visiting a desktop-only page while browsing from a smartphone or tablet can be highly frustrating for the user. As more and more people access the web on their portable devices, most web development companies are beginning to prioritize mobile-friendly web page layouts. In addition to the happy users who access your business website regarding search engine optimization, Google ranks higher for a mobile-friendly responsive design. There are many positives, including the opportunity for more leads as responsive design layouts are implemented in our current digital age.
Mobile-Friendly Features Can Affect Digital Presence
While we see many positives with implementing mobile-friendly responsive design layouts across the board, neglecting these features may resultantly poorly impact your company's digital presence.
Why Choose Us?
So, why choose TOLS Multimedia as your Orlando web design agency?
While businesses may attempt to perform digital marketing internally via email marketing, WordPress websites, WordPress design, social media marketing, and business domain registration – not knowing the practical strategies that need a unique balance can lead to wasted time, money, and effort.
We are Seasoned Experts in the Industry
We are a reputable and highly acclaimed Orlando web design company you can trust for your web design and search engine optimization needs. Our well-apprised Orlando, FL team is fully equipped with cutting-edge knowledge and experience of the latest trends in web design and search engine optimization. We are ready and able to assist your business.
We Understand Your Business
Good web design and SEO can get you far, but only if your visitors enjoy a smooth experience on your website and get what they want and some business needs. Our Orlando web design team works hard to understand your business, your business goals, and your business visitors and clients including partners. That allows us to create the webpage that your visitors will keep coming back to, which also helps improve your rankings. Besides web design, our Orlando web design team is on hand to help you with more style services for apps and more. As a full-service digital marketing agency specializing in web design and more, our Orlando web design team is able to help you with social media marketing as well as your overall web presence.
Contact our sister marketing agency, Get The Clicks, LLC, for your search engine optimization needs!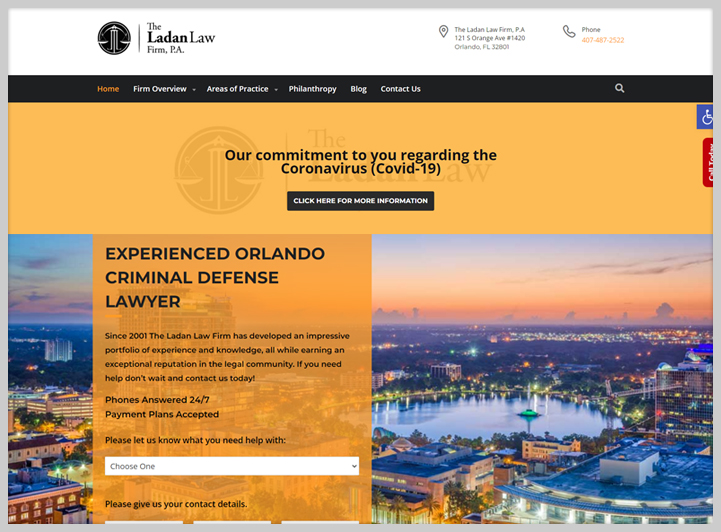 We Do the Work for You
When entrusting your business site needs to our knowledgable and passion-driven team, we will not only teach you the mechanisms of improvement for your site but also perform all the critical and specialized work so your business is ensured continued success!
Working together to devise business goals for your web design, we will implement a strategic and systematic web development and graphic design placement to deliver the results that best fit your business need. We aspire to work tirelessly to make your web design vision a reality.
Up-to-Date Strategy
Our Promise to you
Search engines are constantly changing their algorithms. It is no easy task to ensure your business is always "in the green" with major search engines like Google. Rest assured, we consider it our job to stay in stride with recent search engine algorithm changes and layout updates.
Adaptability with Changing Algorithms
If there is a change that could poorly impact your site, we are equipped to recognize these changes and swiftly apply any updates to accommodate the algorithm better and reinstate your online presence.
We Understand Your Business. Call our digital creative agency today!
Whimsical Experience
A good web design and effective search engine optimization can get you far when locating and accessing your custom website. However, if your business online store is not an enjoyable perusing experience, then all these efforts would be all for naught.
Business Centric
Our Orlando web design team works hard to understand every aspect of your business, including mission and goals, visitors and clients, and stakeholders and partners. Receiving your entire business story will allow our digital creative agency to implement a site that will be pleasurable and highly sought after for every visitor. Additionally, highly rated business sites boost search engine page rankings, which are doubly helpful, and a bonus to promoting your business.
Additional Services
Besides web design, our Orlando, FL web design team is on hand to assist with additional style services for apps and more. In close collaboration with our Orlando, FL, sister company, Get The Clicks, LLC, a full-service digital marketing agency specializing in web design and more, our Orlando web design digital creative agency can implement various specialty items such as social media marketing and email marketing to boost your web presence.
Contact our Orlando web design company today to learn how we can help bring your vision to life!
Synergy for Success
If your business is setting goals and planning for growth, partner with a digital creative agency that can utilize digital marketing strategies to help meet your business growth goals. With every knowledge aspect applied to our web page design and development process, we additionally apply our knowledge of internet marketing to give you precisely what your business needs from the creative and search engine optimization standpoint. A wonderfully synergistic relationship is essential for any Orlando, FL web development agency.
Effective strategies Equal Profitable Business Gain
The best way to effectively implement search engine optimization and good web design are to use them together. A good web design that incorporates other elements like title tags, backlinks, a sitemap, and the proper keywords within the site's content helps with search engine optimization and meeting digital marketing business goals. From the beginning, implementing superb web and graphic design and search engine optimization strategies allows for a greater chance of improving organic website traffic and showing up early in search engine results.
We provide the strategies and expertise to boost your business! Call us today!
Contact us today to find out the next step and to learn on how we can help bring your vision to life. If your business is setting goals and planning for growth, you need to partner with a site layout company that can get you there, and beyond. That's exactly what we do, with every aspect of your web page design.