August 28, 2020
Posted by:

Jodie Walker

Category:

Web Development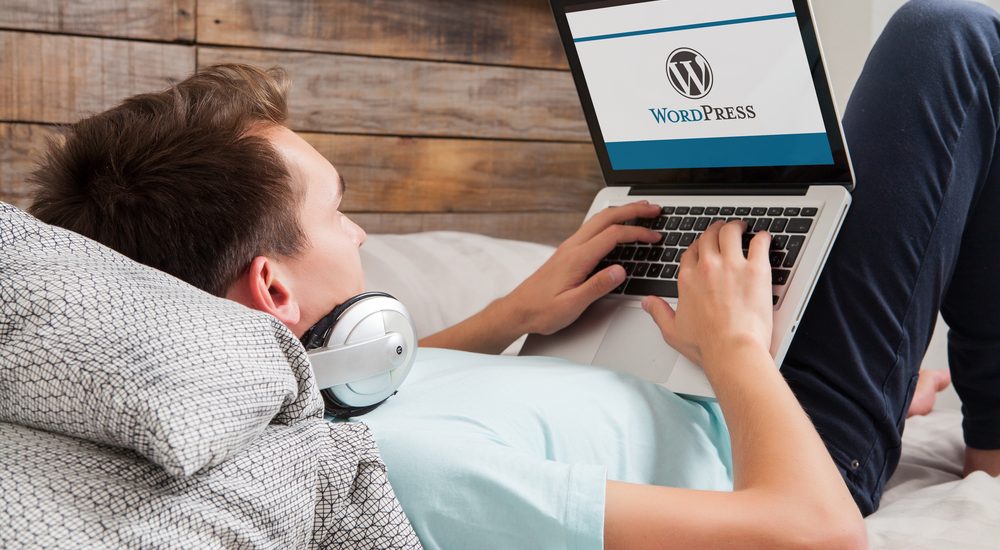 WordPress is well-known and it used to be what most people used to build a website for their business. Now, you have other so many more options—like Drupal. Both are content management systems that let you manage your own website and customize your content to your liking, but which one you choose depends on what your needs are. Since they're both easy to use, we'll have to dig a little deeper to help you choose.
Drupal versus WordPress
You probably could guess that WordPress is the world's most popular content management system. While it was originally used for blogging, it now powers about a third of all websites, including commercial and government websites.
Drupal has actually been around for longer than WordPress, although it only powers about 2.5 percent of all websites out there. It's not as common, but many universities and well-known magazines use Drupal to keep their content up and running.
Getting Used To
WordPress is easy to learn. That's a simple fact. You can get started with the system right away and shouldn't have any issues when it comes to using web apps or providing permissions with it.
On the other hand, Drupal is more difficult to learn. The structure may take you time to get used to, but over time, the additional features add a lot to your website. Just be aware that the functionality is different, although the API is a little more flexible too.
Pricing Options
To be honest, the actual pricing is variable. It will depend on what you need your CMS to do. If you just need a space to host your website, WordPress is free. You will need to invest in things like domain registration and hosting though if you want to get your website really going. This means that your total cost will depend on what you actually put into it.
Generally, your starting costs will be lower with WordPress than with Drupal. As time goes on, the cost may be higher depending on what you need, but if you're looking for something cheaper right off the bat or if you don't need something too inclusive immediately, WordPress will be fine.
Development
The reason that Drupal tends to cost more to set up is because it's not necessarily easy to figure out. You'll likely need a developer to help you out, in addition to investing in everything like hosting and a domain.
After you have the basics of your website set up though, Drupal doesn't require any other costs for the most part.
If you already know what you plan on using your website for and what your needs are for your business, something like Drupal will be great. You may even save money in the long run.
Customization
Both options have a lot in terms of customization, but it's true that content creation is more difficult with Drupal—just because the learning curve takes a little bit more time. You can get a lot of free plugins with WordPress, and have many more themes and modules immediately available to you.
This is in contrast to Drupal, which has less themes and with more customization built right into the platform. It's more difficult to customize it on your own, and will require you to likely hire a developer to get the appearance that you're looking for.
Security
This is one of the biggest differences between WordPress and Drupal. Drupal has a lot of security to it that will make it difficult for hackers to target it.
In contrast, WordPress is more vulnerable due to the number of plugins you're using to customize your website. Both do have security, but if you're looking for something that's harder to get into, you might want to choose Drupal.
Scaling Images
You need the images on your website to look great in order to have a professional product in the end. That's why it's important to know that both websites have their own solutions to responsive images. When you use WordPress, the images sizes are altered within the functions.php file, while in Drupal, you can set the image size right away.
You'll need to learn how to do this though.
Ultimately, you can use plugins or modules to help you with the image scaling, but depending on how you would like to design your images, you may want to choose one option over the other.
Related Content >> Wix Versus Squarespace
In Summary
There's a lot that goes into content management systems. You might be tempted to pick WordPress just because of how popular it is, but you should know that options like Drupal might be better for your price point and needs too. It all depends on what you need for your website, and how much you would like to invest when you first get started. If you need web services in Orlando, don't hesitate to call us so we can help answer any queries or point you in the right direction.