March 1, 2022
Posted by:

TOLS Multimedia

Category:

Web Design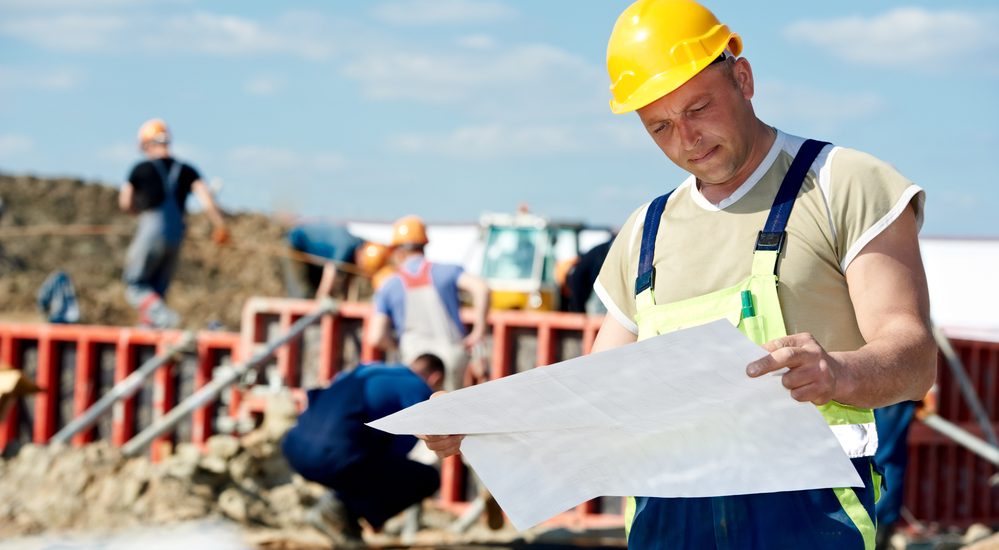 As a contractor, it's important that your website is well managed and designed for conversion. It's the first place prospective clients will go, and if your website looks sloppy or isn't easy to navigate, your clients are more likely to give up and look elsewhere for the work they need done.
When it comes to design for contractor websites, there are a few important dos and don'ts that you should keep in mind.
Find out more about how TOLS Multimedia can help you
What You Need to Know About Web Design for Contractors
Your contracting business needs a website if you want to reach new customers and increase your clientele. Without a quality website, potential customers have no easy way to learn more about your business. There's no place they can go to learn about your services, rates, and your company's policy.
Web design is not a one size fits all situations, which means that as a contractor, you can't follow the same advice given to a jeweler or a restaurant. Your website will need to meet specific standards to be effective, but it will also need to avoid certain clichés or tricks that are more likely to lose clients.
When it comes to contractor website design, here is everything you need to know:
1. Keep Search Engine Optimization in Mind
Search engine optimization is often cited as one of the most critical aspects of your website build and design. It comes up so often that you may begin to dismiss it, but this is a fatal error.
SEO is perhaps the biggest influence of your website's ranking in search results. Although Google has never publicly released information on how their algorithm works, we know that Search Engine Optimization is a significant factor. Unfortunately, SEO isn't as fun as designing graphics or sketching out an entire website and sometimes gets overlooked.
SEO is so important because it ensures your website is visible on search engines. Search engines will rank your website above other sites that are not as well optimized. As a contracting business, this is just the extra boost you need to put you above the competition.
2. Stay Away From Template and DIY Websites
It may be tempting to use a DIY website builder such as Wix or Squarespace, but you really shouldn't. These website builders all rely on the same template and website build format and as a result, the websites that are created typically don't rank well in search results.
Using DIY website builders takes away the customization and uniqueness of your website. You'll also lack a lot of flexibility and customization that would benefit your site.
Instead of resorting to DIY website builders or stock templates, invest in and create a unique website for your business. You may not have the technical skills to do this yourself, but there web design companies like us that can deliver custom websites in a reasonable amount of time and for an affordable price.
3. Focus on Functionality
It may seem obvious, but your website needs to be functional. If it isn't, your website visitors will leave quickly, causing a high bounce rate and you'll watch your rank in search results plummet.
Functionality goes hand in hand with optimization, which means if you take the time to incorporate SEO into your website; your website will be at least mostly functional. This being said, you do need to invest in quality developers so that your website can fulfill the functions it's supposed to.
Many contractors get too caught up in the looks of their website. They want a construction website design that's eye-catching, fun, and inviting. However, focusing too much on the aesthetic of your website can backfire if you don't put just as much, if not more, effort into the functionality and optimization of your contracting website. 
4. Put Mobile Ahead of Desktop
Something that often throws people off is the fact that you should put the mobile version of your construction company site in a higher position of priority than the desktop version. Why? Over 60% of searches are done through a mobile device and this number only increases as the years pass. From 2016 to 2017, the percentage of searches done on mobile devices jumped from 57% to 63%. Imagine how much more it's increased since then.
There are still people who search from their desktop, but not enough that you should make the desktop version of your website your priority.
Another reason to prioritize the mobile version of your website is because search engines take that into account. If your website isn't optimized for mobile devices, you'll be ranked lower in the search results.
Mobile optimization is a part of SEO which makes it a vital factor in your website's success. To see just how mobile friendly your website is, run it through Google's Mobile Friendly Test to get an idea.
5. Have Intuitive Navigation For Your Construction Company
We get it: you want your website to be unique. However, you should not do this by creating an entirely new and much too complicated navigation system. If your navigation isn't intuitive and your customers are unable to find what they're looking for, they'll get frustrated and leave your website without a care about how pretty or aesthetic it was.
When you design your website's navigation, make it easy for your customers to understand. Use icons they're familiar with and put pages under relevant headings. Your logo should take users to your home screen, and your contact information should be clearly displayed. Links to pages about your business and services should be nestled under corresponding headings within the drop-down menu and not halfway down your homepage.
While creating a unique web design is important for attracting customers, it's equally important to remember to make navigation intuitive. Even if your customers have never been to your website before, they should be able to find the exact information they want with ease.
6. Make a Page For Every Service You Offer
As a contractor, you probably offer multiple services. While this is a great business approach, it can make things a bit confusing for customers that only require one or two of your many services. Instead of listing all your services on a single page and writing about them all there, create a page for each of your services so that customers interested in specific services can easily find the information they want. 
If you're a roofing contractor, an example of this would be creating a separate page for roof repair, installation, inspection, and so one. While many customers may want both a roof inspection and a repair from you, listing them on two different pages will allow them to find your services easily.
Conclusion
Web design for contractors will follow many common web design tactics and techniques, but you'll face a few unique challenges and expectations. Knowing ahead of time what to expect and what you should and should not do can help improve the success of your website and bring you more customers.
As experienced web designers who have helped contractors with their company website design, we know all the best tips and what to avoid. Our main goal is to create a website that represents your company and helps to convert your visitors into clients. Call us today to get started on your own contractor website.