October 23, 2021
Posted by:

TOLS Multimedia

Category:

Web Design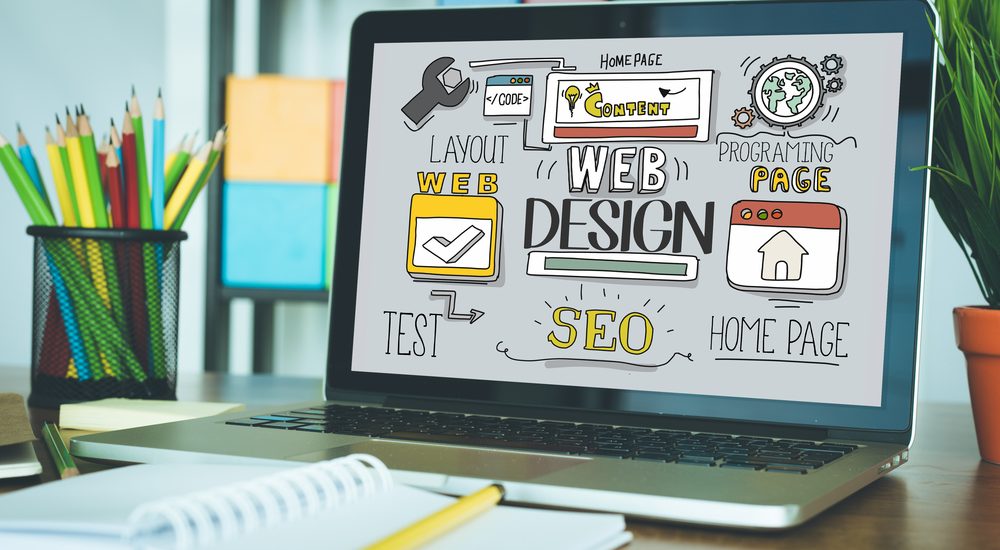 It's true. Having a well-designed website can increase your lead conversion rate. With a bit of optimization and some insider knowledge, your website can be designed to convert more leads than ever before.
Designing your website to convert more leads is not that complex, and any good web designer like TOLS Multimedia will be able to help you out. To get you started, though, here are just a few web design elements that lead generating websites have.
How a Good Lead Generating Website Converts More Leads
1. Add Forms to Busy Pages
There are some pages on your website that receive a lot more traffic than others. Hopefully, you already have a system in place to track this but if not, you should make that a priority. It will vary from business to business, but check on Google Analytics to find out your top pages that receive the most traffic.
You should then take extra care to update these pages regularly and ensure they're fully optimized with engaging content.
In addition to optimizing these pages, add contact forms. The most important thing to keep in mind is that the forms should be short. Customers won't spend more than several seconds filling out a form, and if they think it's going to take them too long, they'll leave without completing it.
Your form should only ask for what's necessary. If you don't need someone to create a username or their birthday is irrelevant, don't make them fill it out. In fact, it's best not to even present it as an option. Some users may think it's required and turn away without double-checking.
2. Make Your Proposition Clear
Right off the bat, anyone that visits your page should know how your business will benefit them. Inform your customers right away what sets you apart from your competitors. A poorly designed website, on the other hand, is confusing and has an unclear proposition.
A good example is when businesses offer free shipping. A company that offers free, 3-day shipping on purchases over $50 should make that very clear. Your competitor may only offer free, regular shipping for purchases over $80.
Anything that sets you apart should appear in a clear area where your customers are sure to see it. This will increase your website's lead generation success.
3. Test Your Call to Action
It's great to have a clear, easy-to-find call to action. Have you tested it, though?
Testing your call to action can help you determine what leads to higher lead conversion. This is bound to change over time, too, so don't assume that you can keep the same call to action once you find something that works.
Another way businesses increase their lead conversion is by using strong calls to action. Using something like "Free Product – Try Now" is much more likely to grab your customers' attention than something like "Try Our New Product". Customers love free things, and by using the phrase "try now", you encourage customers to react spontaneously.
4. Test Your Headlines and Titles
Headlines and titles are often overlooked, but they can play a very strong role in your lead conversion. Unfortunately, there's no "perfect headline". You can't Google "best headlines for x business type" and find a headline that's going to work every time. Instead, you'll have to test them.
Come up with several ideas for both your headlines and titles, then try them out. You should make sure to be clear and include why customers can benefit from you, but other than that, there aren't concrete guidelines.
Give each headline some time, and be sure to track all the results. Some headlines are going to perform much better than others, and that's fine. You're testing them for a reason, so don't be discouraged if certain headlines don't do nearly as well as you expected them to.
You can't always predict what your customers will and won't like, so be prepared for routine testing. As time goes on, you'll likely need to adjust and try new headlines, but this is all just part of growing your online business.
5. Design Good Landing Web Pages
Landing pages are everything. If users are taken to a landing page that doesn't load properly or takes too long to respond, they'll leave. By designing good landing pages and testing them regularly, you can reduce your bounce rate and increase lead conversions.
If your landing page is well-designed, customers will stick around and click through your website for more information. They won't leave immediately, and you'll see a decrease in your website's bounce rate.
Your landing page should always include your call to action. This ensures customers can find it and have the option to complete it should they choose to do so. No matter what landing page they're taken to, your call to action should be clear and easy to find.
6. Create Quality Content
If you want your website to convert more leads, you're going to have to engage your customers. They aren't going to convert themselves. You have to show them why you're worth it, and poorly written content won't do that. Instead, it does the exact opposite.
Lots of businesses believe that customers will be drawn in if they have a lot of content on their websites. While this can be true, it depends on the quality of your content. If your website is filled with mediocre content, customers may go somewhere else with better content even if there isn't as much available.
When you create content for a lead generating website, make sure it's engaging. You want your website visitors to convert to customers. If they do, they're much more likely to fill out a form or contact your team when prompted.
Part of writing engaging, high quality content is by following SEO guidelines. As one of the largest influencers of your website's ranking, search engine optimization should not be overlooked. Your website will become more visible by employing SEO tactics in everything from web design to content publishing and providing engaging content that converts more qualified leads.
7. Follow Up On Qualified Leads
Following up on qualified leads as you receive them is one of the best ways to ensure your leads turn into loyal converts.
Just because someone signs up to join your email list doesn't mean they'll be a loyal customer. If you send them a follow up message or even a quick "Thanks for joining", they're reminded of your business and more likely to come back. Following up is a vital part of the lead generation process and shouldn't be neglected.
8. Use a Live Chat Service
These days, customers want things to be fast, and many of them don't want to make a phone call. If your only other contact option is by email, they may feel like they won't have their question answered in time or worry that you won't respond by the time they need you to.
Live chat services are growing in popularity. Many customers expect to find them on websites now, so if you don't offer one, you've already let down customers before they ever arrive.
Offering a live chat service on your website encourages customers to reach out to your team. This can greatly increase your lead conversion as when customers get quick responses, they may feel like they can trust your business further.
9. Personalize Your Calls to Action
The only thing better than an engaging, clear call to action is a personalized one. Tests have shown that personalized calls to action can increase your lead conversions. As much as 40% of your visitors may be more inclined to convert when they see a personalized CTA!
Personalized calls to action show customers that you remember them. If they visited your site in the past and come back, make sure your website changes to welcome them back. Personalization makes customers feel more special and encourages them to convert to your business.
Conclusion
Generating leads and converting them is a vital part of growing your business, and a lead generating website is often the first step to doing so. By taking extra time and care to design your website in a way that converts more leads, you'll start to notice a greater conversion rate, and your business will grow.