January 28, 2022
Posted by:

TOLS Multimedia

Category:

Web Design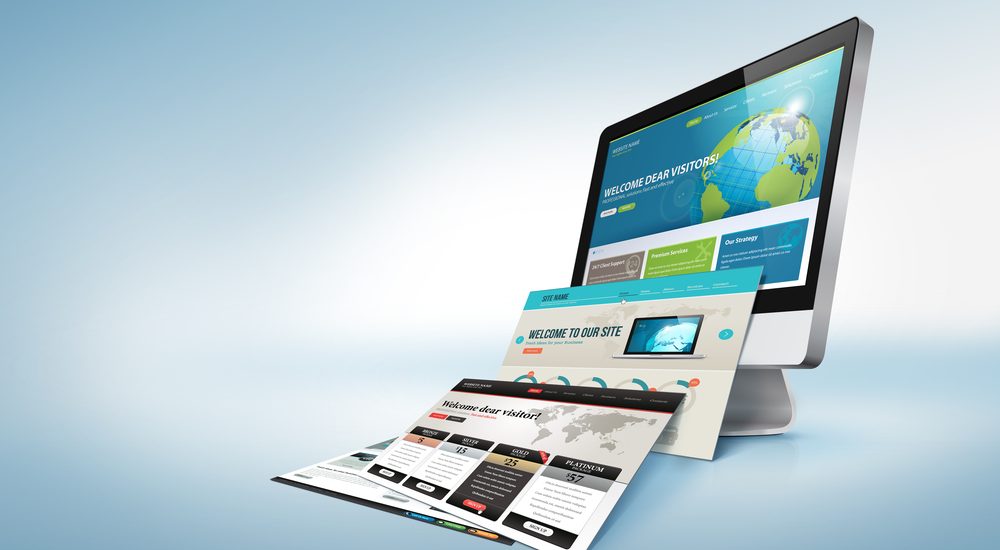 To ensure your customers are getting the best service and your business looks professional, you might need to rebuild your website from time to time. There's no perfect timeline for when you should rebuild your site as it depends entirely on your business' growth, but that doesn't mean you shouldn't keep a budget for it.
Ensuring your business is ready to rebuild a website is an integral part of budgeting. However, if you don't know how much a website rebuild costs, you might be unsure how much to set aside.
To help with your budgeting, here's a basic guide on how much your website rebuild should cost and what factors will have an influence.
Find out more about TOLS Multimedia's simple pricing structure
Factors that Affect Website Rebuild
There are many factors that come into play when it comes to the cost of your website rebuild. Here are the top four that tend to have the most significant influence.
1. Strategy and Search Engine Optimization
Before your website can be launched or even redesigned, a strategy will need to be worked up and laid out. This strategy is essentially like the blueprints to a house, but for your website. While you certainly can build a house without a blueprint, it's strongly recommended that you don't. Things won't look as good or strong as with a blueprint. It's the same for your website.
Part of your strategy should include SEO, as it's the way your website will be visible to users on search engines. Your ongoing digital marketing strategy should be built around SEO tactics to get the most out of your website rebuild. You can read more about this in our blog. 
2. Functionality
A website that needs more advanced website functionality, visual and backend updates will be more costly than a website that only uses basic functions. While some of these website functions may be absolutely necessary for your business, some of them can likely be set aside should you be at risk of going over your budget.
Things like CRM, ecommerce, or third-party system integration will increase the cost of your rebuild as integrations can be complex and difficult. Some integrations may be quick and straightforward, though, resulting in a cheaper quote, but it varies greatly.
3. Content
Creating content is vital for your website, but it often gets pushed aside due to a lack of inspiration or a lack of time. After all, your time is focused on other aspects of running your business. Content isn't just the written part of your website, though. It includes things like photos, videos, and anything else that may be part of your website's blog.
Depending on how you go about creating content, the cost of your website rebuild will vary. If you hire professional copywriting services to take care of the website's copy, you'll have to add those costs into your website redesign cost. You can also hire someone already on your team to take care of content depending on your budget.
4. Website Size
It should be fairly obvious that the size of your own website will directly impact how much your rebuild will cost. Smaller websites with fewer pages will take less time to rebuild, and as such, they'll cost significantly less than a large, complex website with multiple pages.
As pages are transferred from your old website to your rebuilt site, you'll have to consider revision costs. These may be included in your overall redesign cost, but some web design agencies will charge them as extra fees, so you should always clarify and be prepared ahead of time.
How Much Does a Website Rebuild Cost?
There is no one size fits all answer when it comes to website redesign pricing. Every business and every website has unique needs that will be more or less complicated and costly than their competitors. However, there are some estimates that you can look at to get an idea of how much your website rebuild could end up costing.
As of 2021, the average website rebuild cost anywhere from $5,000 to over $40,000. This is obviously a huge price range and isn't something you can easily base a budget around, but there are some factors to look at that can narrow down the range more accurately.
Price Point by Type of Website Rebuild
There are a few different types of website rebuilds, and they all have their own price ranges.
The simplest website rebuild is a redecoration. This type of rebuild only includes cosmetic updates like colors and basic design. It tends to be the cheapest as it is significantly less time-consuming and complicated. Here, you can expect to spend closer to $5,000 to $25,000, depending on your website size.
The next step up is a rewire. This type focuses on updating your website's backend and requires more technical expertise, but it's not too time-consuming and has a lower cost.
A remodel is perfect for upgrading your website's functionality and changing some of your site's visual and cosmetic aspects. It's time-consuming and requires technical expertise, so this type of rebuild will cost more. 
Finally, a complete rebuild of your website is the most expensive. It fully transforms your old website and requires a lot of technical knowledge as well as a complete visual transformation. 
Price Point by Website Size
If you know approximately how large your website is and how many pages it has, here's a bit of a guide you can refer to. Of course, the prices will vary from company to company and depending on how complex your rebuild is, but this is the 2021 average range.
Small Websites: 1-50 Pages
If your website has 50 pages or less, you can expect to spend as little as $3,000 to $5,000 for a simple cosmetic redecoration. If you want a full rebuild, complete with cosmetic design, backend updates, copywriting, and marketing, you should expect to spend around $24,000.
Medium Websites: 50-100 Pages
Websites that are a bit bigger will cost anywhere around $9,000 to $15,000 for a redecoration. A full rebuild will average between $24,000 and $35,000, including redecoration, backend, copywriting, and marketing.
Large Websites: Above 150 Pages
For very large websites, you can expect to pay top dollar. For example, a simple redecoration that's focused solely on visual updates will cost between $15,000 and $25,000. However, when it comes to a rebuild, you should expect to spend closer to $40,000 if your website is particularly large.
Things to Take Note for a Website Rebuild
When you decide to tackle a website rebuild, here are some considerations that you should be careful to keep in mind. Here are the top three:
1. URLs
Your URLs will change with a website redesign, but search engines won't automatically recognize this. As such, it's important to set up a 301 Redirect Map that will allow search engines to find your new page.
2. Google Analytics
Keeping track of your new website's analytics is how you'll ensure accurate data tracking. You can use a new analytics code for your new website, but if you want to keep both old and new data in one place, it's possible.
3. User Experience (UX)
It's easy to get caught up in designing an aesthetically pleasing UI and design, but don't forget to focus on your UX too. Things like navigation and menu bars should be intuitive so that users don't get frustrated when they can't get to where they want to go. For more tips and tricks, read about design vs. development in our previous blog.
In Summary
Rebuilding your website is a major project and will be costly, but it has a healthy impact on your business' online traffic. There are a lot of factors that will affect the cost of the project, but you're paying for better website functionality and quality, expert improvements.
If you're unsure of where to start, give our web design agency a call to discuss the direction and goals of your project. Then, we'll give you an estimate so you can work out your budget. We try to keep things simple – it's $1500 set up fee and an additional $200 per page. Also check with us about finance options.