April 2, 2021
Posted by:

Jodie Walker

Category:

Blog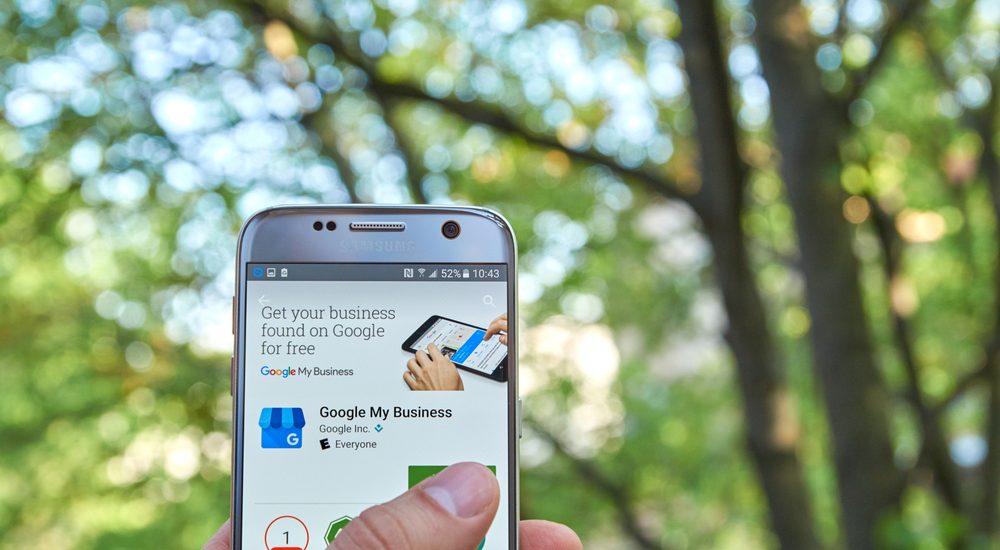 Any business can spend the time to make their messaging perfect, but messaging only goes so far. What will really catch people's attention are real reviews from real people. These reviews are what potential clients will look for when they're looking around on Google to learn more about your business. Even if your website designed by experienced web designers ranks well on Google, those reviews will still help you stand out.
It's not always easy to get reviews though. If you want to improve your reputation and gain yourself some new customers, try these strategies to get a stream of customer reviews coming your way.
Why Get More Google Reviews?
Know that real reviews from real customers, and specifically Google reviews, do make a difference. Over half of prospective customers look for a solid number of customer reviews to judge whether they want to deal with a local business.
These reviews will help you stand out while also providing your customers with additional information that you wouldn't otherwise be able to give them. Provide your customers with more information while using reviews to build legitimate trust in your business.
As you gain more Google reviews, you gain a higher rank on Google and a better reputation. People will be more likely to trust the reviews of customers, and with at least 10 positive reviews, customers will be more likely to make a purchase. Reviews are one of the best ways to boost the reputation of your business in real life and on search engines.
Your Google Profile
You might have sent your customers a link to your Google My Business page to leave a review. But ultimately, it'll be a lot easier for people to leave reviews on their own if your business profile is filled out and looks legitimate.
Check up on Google's policies and make sure that you know how Google reviews work before you get started. Then, just make sure that your business is considered an actual place on Google Maps. This will let you set up a profile for yourself.
Log into Google and make sure that the details of your business are correct so that you can claim your profile. Once you've done this, you can even respond to positive and negative Google reviews. Responding to reviews gives a good impression of your business, showing that you are responsive to customers and that you care.
Tricks to Get Google Reviews Quickly
Ask for Google Reviews
Let's start with the simplest method: ask.
Most people are willing to leave reviews when they're asked. However, make sure you do it in a police and proactive but not annoying manner. If it feels somewhat awkward, try asking for Google reviews in a few ways.
One way is to ask after you complete a job. Finish your job and ask your customer if they wouldn't mind leaving a review. You can do this through your usual interactions with them, or you can send out an email.
Normalize asking for reviews as a part of your business. Get your employees to ask for a review when a customer is paying or leaving. You can print this request on a receipt, include it on your website, and include a link to reviews somewhere on your social media too. Make it easy for people to know that you're asking for Google reviews.
Eventually, it won't feel quite so awkward anymore, especially if you start with customers who you have a good relationship with.
Make It Clear
It's possible that your customers might not know that you're on the lookout for Google reviews specifically. Make it clear to them not just by asking, but by putting it front and center in your business.
You can show off your Google reviews too, which is a great way to put the idea in people's heads that you value the feedback you're getting and to encourage more people to give you their opinion. Do this on your website with an obvious call to action.
Quick and Easy Reviews
You can also make it clear how quick and easy it is to leave a review too. People often don't leave Google reviews because they're worried that it will take too much time or effort on their part.
One thing you can do is to give them a little nudge about how easy the whole process is.
Let them know that they only need to leave a review with stars if they can't think of anything to say. Or that they only need to think about one or two sentences to write.
Make sure that they know that the review process doesn't have to be a hugely complicated thing, and that you don't expect their reviews to be something that requires a big time commitment.
Help Your Customers
Some people might not know how exactly to leave Google reviews.
Make sure they know how to leave reviews on Google: sign into a Gmail account, search for your business, click review, input the stars, submit.
Leave them the link to your Google Maps listing to make it a little easier for them to find your business. You might even link them directly to the review page so that they don't get confused and waste too much time on the process.
You might also consider shortening your link or making a hyperlink on your website so that your reviewers won't have to stare at a long string of numbers and letters. Try bitly.com, which will help you both shorten and customize your link.
On Your Website
Something you might do to help your customers is to dedicate a full webpage to Google reviews on your website. You can include a space for people to write reviews or to link to Google. That space or page should also have some existing Google reviews to help your customer think about what they might want to write.
Try to include your Google reviews on your page in text instead of screenshots, mostly because text will make it easier for SEO purposes. You can find platforms and plug-ins that will help you input your Google reviews into your website.
Check Online
Nowadays, everything about your business is online. It's easy to look through what people are saying about your business on social media. This is a great way to encourage more Google reviews, just by leaving an reply to their comment and interacting with them.
Leave them a little reply asking them if they'll be kind enough to leave you a Google review, and make sure that you include your link to your Google profile. Make it as easy as possible to leave a review and to find your business quickly.
Reply to Google Reviews
Lots of people leave reviews with no expectation that you'll ever reply back. Still, replying to your reviews shows people that you are engaged with your business and that you will reply to them when they leave their own review too.
By leaving responses, you'll make it likely that people will leave their own review because they'll see you paying attention to them.
Periodic Reminders
While you don't want to send a ton of reminders, nor do you want to annoy your potential reviewers, you can get away with a few reminders for reviews.
Make it a point to follow up with people. Send them an email or some other reminder, or include your reminder in something like an invoice to give them a little nudge. If they don't write it at this point though, don't go overboard to annoy them.
Review Campaigns
You can run an email campaign to help you with encouraging people to leave reviews, either with more personalized messages or with a more general campaign. Email marketing is always a great way to give people more information and to give them a little nudge to remember to review when they've got tons of other things on their mind for the day.
If you do this though, remember to be clear again. There's nothing wrong with asking your customers to leave a review as long as you aren't overbearing about it, and customers will appreciate you being straightforward with them too.
Include a Review Link in your Email Signature
When you're emailing your clients, you usually have an email signature that accompanies your emails automatically. You can create an email signature that works as a part of your business model by including your star rating.
Including that star rating is a way to hint at your customers to leave a review, and to tell them how your business is doing. It's easy to add a line that just asks people to leave you a review on Google.
Do Good Work
This is another obvious one, but ultimately, the best way for you to get some good reviews is to do good work and to go above and beyond for your customers. Give your customer an experience that is so good that they just have to write a review because, the truth is, people tend to write a review if their experience is really good or really bad.
So make their experience an exceptionally good one – one that will compel them to share their positive opinions about your business by writing adding to your Google reviews.
Conclusion
Ultimately, Google reviews go a long way in helping to boost your business reputation and to convert potential customers. Google reviews help to build trust with new customers and show people how your business is running. They're an easy way to get some honest opinions about your business too, and to encourage more customers to have their say. Just follow these simple tips to get more reviews—and to boost your business in the process.