November 23, 2021
Posted by:

TOLS Multimedia

Category:

Web Design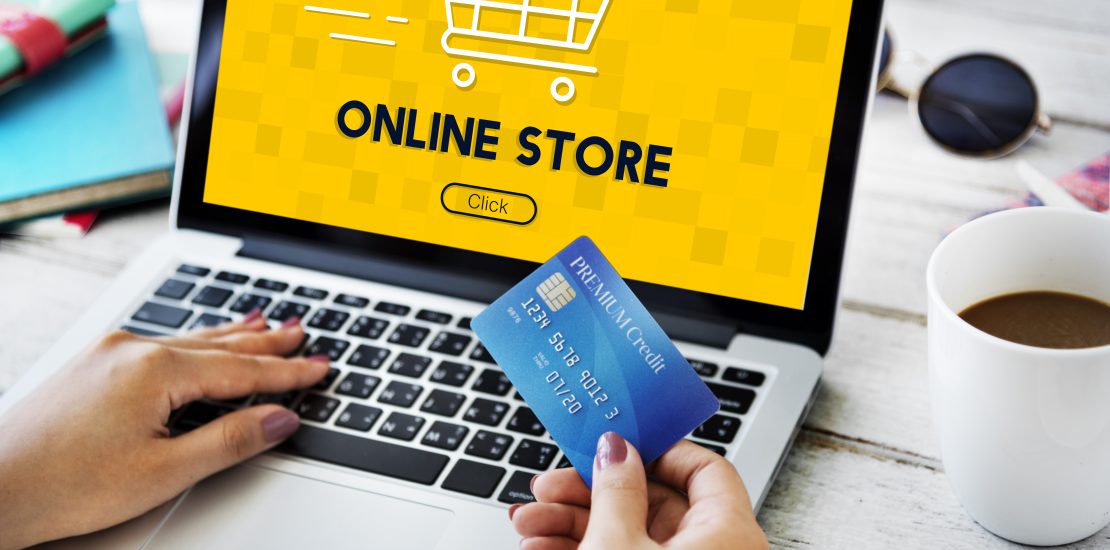 Your online business deserves the best and it all starts at the very beginning. The platform you choose to build your store with will be a significant component in the function and success of your store, but also in how easy it is to maintain and scale your website.
Shopify, Woocommerce, and WordPress are the major platforms most online store owners choose between. As e-commerce giants, you should be familiar with all of them. Which should you choose, though? Keep reading before making your decision.
Find out more about TOLS Multimedia in Orlando and how we can help.
Overview
One of the first distinctions between the three platforms is that both Shopify and Woocommerce are online stores, whereas WordPress is a content management system.
With this in mind, the next step is to look at both Shopify and Woocommerce together. They're both online stores, but they function a little differently and will need different skills to maintain.
Let's take a deeper look at them.
Shopify
Shopify is an all-encompassing platform that online stores use. With Shopify, you can accept payments and manage your stock from the same platform. The technical aspects of maintaining a web store are all taken care of.
As for ease of use, Shopify is extremely simple. You can access aesthetic templates and connect your store to other popular sites such as Facebook, Instagram, Amazon, and eBay with the built-in multichannel function. Additional apps can be costly, and Shopify is one of the few platforms that still enforce a transaction fee.
Woocommerce
Unlike Shopify, Woocommerce is an open-source platform that is designed to be used with WordPress. By working with WordPress, Woocommerce provides you with an online store that has almost limitless possibilities.
Woocommerce is a powerful tool that's hard to beat. Since it's an open-source platform, virtually every aspect of your store is 100% customizable. With free installation and reasonably priced extensions and plugins, Woocommerce is probably the best choice for those with coding knowledge.
WordPress
It was briefly mentioned above, but WordPress is a content management system (CMS). It's not unique for e-commerce websites, but can be used to build any type of website. This means that if you're managing another website as well, you can host both sites on the same platform rather than across different ones.
WordPress is also open-source and can be used without paying, but you'll lack quite a bit of the functionality. If you do pay for it, you won't regret it. WordPress has thousands of plugins and extensions that can be used on a single website. You can also create your own apps if you don't find one that suits your specific needs.
What is Important?
When you build an eCommerce store, you need different features at your disposal. Unlike traditional business websites, eCommerce websites need to meet set standards to process credit cards and be considered secure enough to complete transactions. Without some of these key features and functions, your online store is going to suffer.
As you build your online store, you'll be able to decide which features you prefer and which features you could do without. It's important to know what you can't compromise on and what you can.
Security
One of the most important factors to consider when creating your eCommerce store is security. As an online store, you're required to meet certain standards and hold specific certifications to complete transactions online legally. Ensuring that your website is properly equipped and prepared for these standards is the best way to keep things running smoothly.
Functionality
Another thing to keep at the forefront of your mind should be the functionality of your eCommerce site. Platforms like Shopify are great for basic sites and functionality, but they don't offer a lot of customization. They may not be as flexible or functional as you need your online store to be in the long run.
Woocommerce and WordPress are much more functional, which is why many businesses choose to start off with them. Even though they have a steeper learning curve and require more technical knowledge, you can do a lot more with them than you can with Shopify.
Scalability
Functionality can be tied in with scalability. As your business grows and you expand your online store, you need it to remain functional and continue to deliver scalable results. When you're looking into the right platform for building your online store, make sure to keep in mind scalability so that you aren't faced with a much bigger problem in the future.
Affordability
Something that many businesses tend to keep in mind is affordability. You don't want to invest in a platform that you know you won't be able to afford long term. However, you shouldn't choose the cheapest one available. Cheaper platforms will be much more limited and won't support your store as you grow.
Keeping your eCommerce store affordable is important, but be careful not to get scammed into something that isn't going to benefit you. This is why it's a good idea to work with trusted platforms such as Shopify, Woocommerce, and WordPress. All three are reliable and have subscription models to match any possible budget.
Woocommerce vs Shopify vs WordPress
Three different platforms, three well-known names, but how do they compare and which should you choose? We've divided this next section into a handful of criteria to judge each platform by: cost, ease of use, functionality, plugins and extensions, security, customer support options, and included marketing tools.
Before you dive in, keep in mind that Woocommerce and WordPress are both open-source platforms and will therefore have more flexibility than Shopify. As the three platforms are all built differently, they'll have different pros and cons that may or may not be a dealbreaker for your business.
Compared side by side, you'll have a much clearer idea of which platform is best for your online store. Let's dive in.
1. Ease of Use
Not everyone has extensive coding knowledge. The good news is that you don't need it to create an aesthetic and functional website these days. Whether you choose to hire someone else to write the code or you pick a platform that doesn't require coding, it's entirely possible to design a website.
As a fully hosted, subscription-based platform, Shopify is the easiest in terms of installing and using. You'll have to register an account, but after you finish signing up, you're able to dive right into designing. Templates are readily available and easy to edit. The entire platform has very intuitive navigation, so even beginners shouldn't feel overwhelmed.
Woocommerce, on the other hand, is a plugin. It can't be hosted on it's own, so you'll have to find a compatible hosting site. This is where WordPress comes in.
Before you can start using Woocommerce, you'll have to buy a domain name, register on a hosting site, and then install the plugin. Since Woocommerce is built to work with WordPress, it's no surprise that most businesses choose WordPress for this. When working together, WordPress and Woocommerce are much more customizable.
All in all, Woocommerce isn't actually that difficult to use. It requires a bit more experience than Shopify does, and there will be a learning curve, but it isn't an impossible task. Woocommerce even has a helpful setup wizard to walk you through the plugin after it's been set up on WordPress.
The most complicated part is going to be installing and setting up your WordPress site before you even get started with Woocommerce. It's highly recommended you have someone with coding experience on hand to make sure things are done correctly.
2. Cost
Both Shopify and Woocommerce use very different pricing structures. Where Shopify is a subscription-based platform, you only pay for extra plugins on Woocommerce. You won't be paying a monthly fee to use Woocommerce, but you will have to pay for a hosting site, domain name, security, and other extensions.
With your Shopify store, you choose how many features you want to pay for each month. Shopify pricing can be anywhere from $29 to $299 per month. With a Woocommerce store, you can use the basics for free and only pay for the extensions you want.
When you use WordPress and Woocommerce, it's important to note that you'll have to pay for hosting, security, and your domain name. Any extra plugins and functions will cost you extra as well.
Although Shopify has a more predictable monthly cost, the price could go up as your Shopify store evolves and requires more features. At some point, this monthly cost could surpass that of Woocommerce or WordPress. If you think you'll want to or need to add more advanced features in the future, it may be worthwhile to start with Woocommerce or WordPress right off the bat.
Another side note to keep in mind is that your Shopify store has transaction fees. They typically range from 2% to 3%, but you should be certain to double-check before you commit. If you don't think you'll be able to offset this fee, choose a different platform.
3. Ecommerce Features and Functions
To build the most robust online store possible, you need to have powerful functions and features available to you. While all three platforms hold their own pretty well, there are some pretty significant differences between them.
Let's start with Shopify. With Shopify, you have an array of templates and basic features available at a reasonable price. In addition, the platform comes automatically equipped with unlimited file storage, fraud analysis, a free SSL certificate, multiple languages, credit card payments, editable HTML and CSS, social media integration, and so much more.
Shopify has great features like the above available and many others, so it's no wonder that it's such a popular platform. To get all of the same features on Woocommerce or WordPress, you'll have to pay.
With a Woocommerce store, you'll have immediate and free access to features such as adjustable rates and taxes, PayPal and Stripe payments, stock level control, complete data control, mobile-friendly design, and Facebook integration options. You also have an unlimited number of product categories and the ability to sell physical or digital products. Also choose from a range of versatile Woocommerce themes.
WordPress has just as many basic features, but gives you the ability to create your own additional features for free. As long as you have some coding knowledge and don't mind taking some time on trial and error, you can make WordPress do whatever you want without paying for additional features. If you don't have the necessary experience, you can purchase an extension or feature from the WordPress community store.
4. Plugins
The real test comes down to plugins. In all honesty, Shopify's app store isn't impressive. Even with the most expensive subscription plan, you don't have nearly as much customization abilities as you do with WordPress or even Woocommerce.
To give you a better idea of just how different these three eCommerce platforms are in terms of plugins, Shopify has around 1,200 while a WordPress site has over 50,000 readily available. As more people create plugins on WordPress, this number grows.
Shopify's app store has 1,200 plugins which include both free and paid ones. While the same is true for WordPress's 50,000 plugins, you get a much better value for the price. Users create the plugins available for specific purposes, and if you can't find something you like, you have the complete freedom to write your own.
On Shopify, you simply don't have the freedom and customization that both Woocommerce and WordPress offer. While you'll have more freedom with Woocommerce and WordPress together, you'll still have quite a bit of freedom with Woocommerce alone.
5. Security
It's important that your online store is secure. If it isn't, your business could suffer from constant hacking and fraud. When you first start designing your website, you should definitely keep security at the forefront of your mind.
Since security is such a vital part of your website's design, you should choose a platform that will keep your site safe and secure. Which platform does this best? Whether it's surprising or not, the answer is Shopify.
Shopify comes equipped with some pretty heavy security features because it hosts itself. The platform takes care of any hacking and has automatic fraud analysis available to all those that use it. Shopify also comes with a built-in SSL certificate which is necessary for any online store.
When you use Shopify, you have an SSL certificate that will keep customer's information safe during payments and lets them know this by displaying a little padlock by your URL. Having an SSL certificate will also help you in SEO results. By using Shopify, you'll have a foot up above some other competitors in this area.
With a Woocommerce or WordPress site, you'll have to source an SSL certificate on your own. Many hosting platforms will give you one for free if you purchase a monthly plan from them, but it's important to make sure this is the case.
Another important security feature is PCI-DSS compliance. This stands for Payment Card Industry Data Security Standard and is another vital feature for your online store. If your store doesn't meet this standard, you can't legally accept credit card payments, and you won't be able to. It protects both you and your customers.
Once again, Shopify is fully PCI-DSS compliant, so you won't have to do anything extra. In addition, you can accept online card payments as soon as you want because Shopify makes sure your store meets this standard as soon as you start building it.
When you use Woocommerce and WordPress, though, you'll have to make your store compliant. If you don't have the right knowledge, then this is going to be a little challenging. Fortunately, pretty much anyone can make a site PCI-DSS compliant after a quick search and following step-by-step instructions.
With open-source platforms like Woocommerce and WordPress, you're responsible for your own security. Woocommerce can be used with a third-party hosting platform that may provide security features, but if you want to use WordPress, you'll have to take care of everything on your own.
What this means is that your store won't be compliant and secure right out of the gates. Instead, you'll have to work on making it secure before you can launch it and invite customers to make purchases. Your first step should be an SSL certificate, and once you have that, get started making your Woocommerce or WordPress site PCI-DSS compliant.
6. Support
Even the best designers may get stuck sometimes. Assuming that you aren't a design expert, you'll probably need some assistance at some point in time.
Shopify has outstanding customer service. You have access to 24/7 customer support when you run Shopify, which can be a lifesaver if your site goes down unexpectedly. What's great is that there isn't just one method to reach Shopify's customer support. You can contact the team via email, phone, or chat box.
With Woocommerce and WordPress, you have less support. The forums are going to be your best bet, but you can't always find an immediate and relevant answer. Whether you're using Woocommerce with or without WordPress, you have access to Woocommerce's support team, but the support is still limited compared to Shopify.
WordPress is used worldwide, which means you'll find experts no matter where you are. If you really need to, you can probably find someone online willing to work out the problem for you.
7. Marketing
An often overlooked feature is marketing tools. While you can make any of the platforms marketable, having included tools and features is definitely a bonus. It makes things that much easier and reduces the number of platforms your store's data is shared across.
Today, the two most usedmarketing methods are via email and social media. If you have access to both, you're set!
With Shopify, you have immediate access to email campaigns like Seguno and Constant Contact. You can do the same with Woocommerce after you add or write additional plugins. You can also integrate a Woocommerce site with MailChimp to help facilitate personalized email campaigns.
In terms of social media integration, Shopify comes out on top. You can connect your online store with Facebook, eBay, Pinterest, and Amazon for no additional cost.
With Woocommerce and WordPress, on the other hand, you'll have to pay to integrate your store with Amazon, eBay, or Instagram. Facebook is made available freely, but access to other social media sites will require an additional cost.
How Do I Know Which One to Choose?
Even now, you may not have a clear idea of whether Shopify, WordPress, or Woocommerce is best for you. While the above criteria should have helped you sort through your priorities, it's possible that you still aren't sure.
When to Choose Shopify
Shopify is easy to learn and use. With templates and 24/7 customer support, even beginners can create a fully functional and aesthetically pleasing online store in a very short amount of time. If you don't have coding experience or don't trust yourself to do some legwork, Shopify is a pretty safe bet.
With a predictable pricing model, you know what your monthly costs are going to be. Unless you choose to upgrade your subscription or buy a specific extension, these costs will remain the same and can fit inside a business budget easily.
For businesses that can't afford to hire someone to write code, Shopify is a good choice. You don't need your own maintenance team and if you have any technical problems, you can chat with one of their customer service agents.
Put simply, Shopify is best for those who want to set up their online store quickly and easily. If you don't want to deal with the hassle of writing your own code and finding a separate hosting site, Shopify is a good bet.
When to Choose Woocommerce
Woocommerce provides quite a bit more flexibility than Shopify does. With some basic coding knowledge, you can create any extension you need and customize your online store much more than you can within Shopify. You will need to know your way around CSS, though.
With Woocommerce, you'll have to be prepared to do some legwork. The setup is going to take a bit longer, and you'll have to do some prep work before you can even install and launch the program. You'll need to find a hosting site, purchase a domain name, and ensure your online store meets all standards and regulations.
For businesses that want to have the ability to customize every aspect of their store, Woocommerce is a good choice. You have some support through Woocommerce's website and the online forums, but you're still free to adapt and change the platform to design the website that you want.
When to Choose WordPress
WordPress ​isn't an ecommerce platform, but a content management system. It was built to meet entirely different needs, but it offers a reliable, robust platform for building online stores. You can even integrate Woocommerce into it so that you can benefit from both platforms
When it comes to eCommerce functionality and features, WordPress sites are unbeatable. With over 50,000 plugins currently available and more being published everyday, you really can find anything you need. Even if you can't, WordPress provides the support and platform you need to write your own extension. Whether you choose to do the work yourself or outsource it doesn't matter.
Businesses that want complete control over their website should choose WordPress. You'll have direct and complete access to everything related to your site. While this does mean you'll have to do the maintenance work and keep up with regular updates, it provides a lot of freedom that many businesses don't want to give up.
Even if you aren't an expert in coding, your WordPress website can be completely functional and secure. Basic coding will get you far enough and if you need to, you can purchase extra plugins and features from the community. As WordPress developers, we can help you get your online store up and running.
Final Verdict
No matter what type of product you're hoping to sell online, a WordPress site is one of the best options you could go with. Woocommerce and Shopify are both very strong contenders for your eCommerce store and it's easy to see why. All three platforms have a welcoming community and are used to create some of the most popular websites on the internet.
Depending on your eCommerce business needs and your priorities, you may choose one platform over the other. There's no simple, one-size-fits-all answer to the question about the best platform. If you intend to hire someone to write the code or don't mind taking on the challenge yourself, WordPress is definitely at the top of the list for your eCommerce site.