April 27, 2022
Posted by:

TOLS Multimedia

Category:

Web Design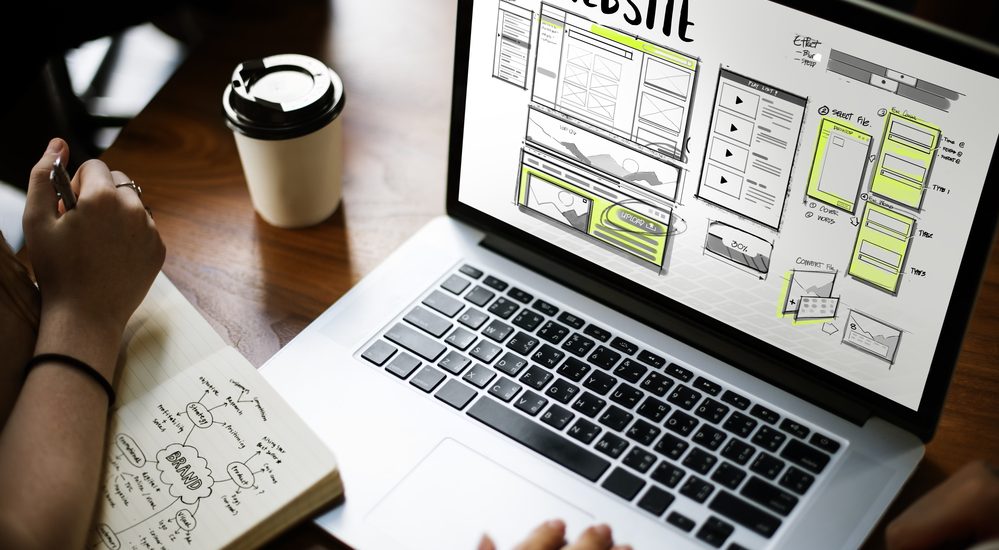 Building a website for your business is a vital yet challenging process. As most users will first come across your business through the internet, you need to provide them with a great first impression that will make them want to become paying customers.
Since your website directly impacts how potential customers view your business, it's crucial to take a few extra steps towards ensuring you have a great website. While eye-catching images and easy-to-read website copy are a great start, it isn't the only thing you'll need to do to attract and convert users.
Take a look below at the five steps to building a great website.
Tips For Building a Great Website
1. Strategize and Plan
Building a website should be treated like a battlefield. Just like in an attack where you wouldn't race forward without a plan, you should not dive into building a website without coming up with a plan. Before you get started, there are also many other components you need to decide on, such as which web hosting provider, website builders, or domain registrar you will use.
Take time to plan what you want your website to look like, feel like, and do. Like how artists often trace out their idea before reaching for the paintbrushes, your website needs to be sketched out as a rough draft before it's built.
Part of the planning phase also involves strategizing. There's a lot of thought that goes into the strategy and a well-organized structure. When you are strategizing, you should consider who your target audience will be. If you want to point your business towards a particular demographic, you'll need to determine how you'll do that. Also consider what main features you would want your WordPress site to have and how you'd make the site flow well and be easy to navigate.
2. Design and Build Your WordPress Site
After you've finished planning, strategizing, and creating your rough draft, you can dive into the actual building of your WordPress website.
It's vital to remember that great small business websites aren't built in a day, so don't get frustrated when this step takes a while. Building a great WordPress website will take time, and web developers will want to go over their code to ensure there are no bugs.
In the design phase, you'll get to pick out the layout of your website along with any images, graphics, or animations you want to incorporate. Then, you'll work with web developers to integrate any software you may need and get to watch your website come to life.
Building a WordPress website isn't just a one-off project, though. Even after the initial design and build are complete, you can't launch your brand new site immediately. There are still a few steps between here and the final launch, such as the testing and optimization phase.
3. Test and Optimize
If you want to ensure your WordPress site is fully functional and as good as it can be, testing and optimizing is a crucial step. While you may think highly of your website design, it likely won't work as fluidly as you dreamed the first time around.
During the testing and optimization phase, developers work on fixing any bugs in the website's build. This is perhaps one of the most vital steps in building a great website and should not be overlooked, even if you're pressed for time.
Taking the time to test your WordPress website will help you avoid bugs and failures. The last thing you want to do is launch your website only for it not to work properly. With a stringent testing process, you'll eliminate the majority of bugs and make updates and improvements much easier.
Optimizing the functionality of your WordPress website can also help your website rank higher in search results by providing your visitors with a positive user experience, thereby increasing the time spent on your WordPress site.
4. Launch
After you're satisfied with your website and put it through rigorous testing, it's time to launch it! Launching your WordPress website is a big milestone, but it isn't the last step in building a website. While you may have daily visitors, the work isn't done and never really will be.
5. Maintenance and Updates
While your business website was fully optimized when you first launched it, it will still need regular maintenance and updates to remain functional. Over time, standards will change, and search engines may switch up their algorithms for what defines a great website. You don't want to fall behind and lose your top spot in the ranks, so performing regular maintenance on your site is best.
Similar to how website standards change, aesthetics will change too. What was once considered a modern website in the early 2000s is now outdated. To keep attracting customers and help your business stay relevant, you'll need to update the design and aesthetic as time passes.
Maintenance and updates don't have to be major. In fact, doing minor updates often can be more effective at keeping your own website in top condition than major updates once now and then.
To keep up with maintenance, it's beneficial to create a schedule. Working with a professional developer can also ensure that you stay on top of things and don't risk letting your website become obsolete before the next update. Whether this is just an aesthetic change or a security system update, routine maintenance will ensure that your website stays attractive and safe for users.
More Tips For A Great Business Website
Engaging Interface
You want your website to engage your users, not bore them. Creating an attractive and engaging interface that's user friendly can encourage your website visitors to spend more time exploring your site.
Regularly Publish Content
Publishing content on a regular basis signals to search engines like Google that your website is fresh and well-maintained instead of neglected. This will be beneficial for your Search Engine Optimization, helping your WordPress site rank higher on search results.
Regularly publishing good content can also be a way to attract new visitors as you're creating current and engaging content about topics that matter at the moment. In addition, creating useful content reflects your business positively and goes a long way in building authority for your brand.
Make a Clear Call to Action
A significant web design mistake many small business owners make is not making their call to action clear. Users don't always know what you want them to do, so make sure your CTA is easy to find no matter which blog page your user is on. Also, make your Contact page easy to navigate so users don't have to search too long to find out how to get in touch with you.
Conclusion
It will take some design experience to build a great website, but there is a tried and true method that you can follow. By incorporating these tips, your business website will be off to a good start.
Like anything else, though, you'll need to commit the time, effort, and resources to bring your vision to life. With a great web developer team like us at your side, a great website is certainly within reach. Contact TOLS Multimedia on Robinson St in Orlando today so we can start your journey to building a great WordPress site that will represent your brand well.