April 28, 2021
Posted by:

Jodie Walker

Category:

Blog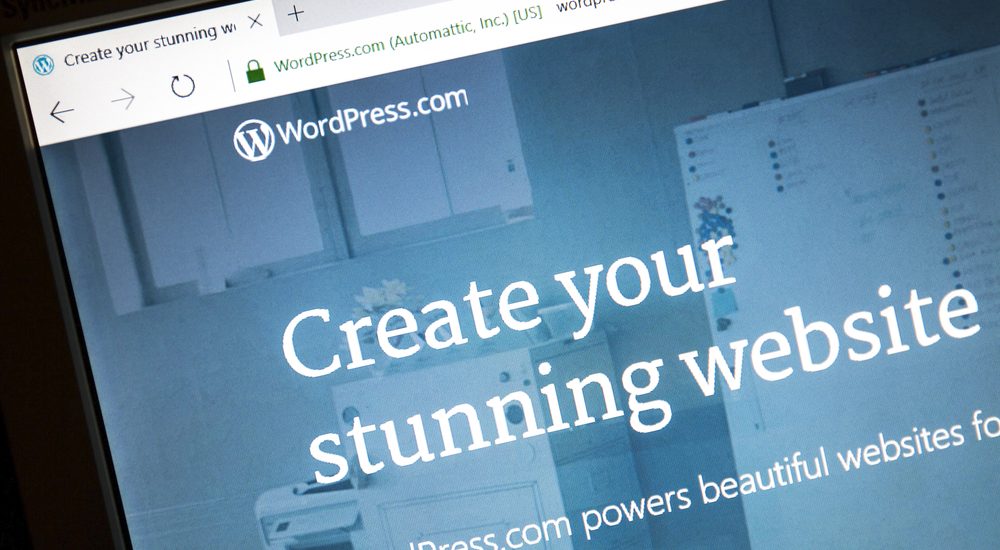 Plugins are one of the best ways to enhance your website. However, the tricky thing is that there are hundreds of different wordpress plugins to choose from. Not only that, but many of them claim to do the same (or similar) things as their competitor.
Fortunately, you won't have to waste your time sifting through the endless lists of different wordpress plugins. As Orlando web designers, we already have the ultimate list of best wordpress plugins you should definitely use for your wordpress website.
Best WordPress Plugins For Managing Clients and Communication
Your audience should be on your list of top priorities for your website. Unfortunately, manually reaching out to consumers, keeping track of your mailing list, and creating contact forms can take a lot of time. All of these wordpress plugins are designed to make keeping in contact with your audience effortless.
LiveChat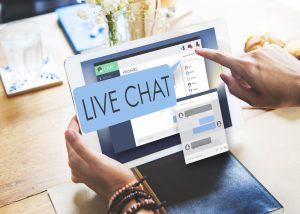 These days, when people go online looking for support or answers, they want assistance right away. It's no surprise that live chats are a common part of many business's websites. If you don't already have a live chat function on your website, it's time you think about getting one.
While the idea of a live chat might seem overwhelming, this plugin from LiveChat makes it so easy to set up and get started.
With just a download and a few clicks you can have a working live chat on your website. It's better than a standard live chat plugin, because it also allows you to customize all the functions to fit your business' needs.
You can also download the mobile app, which lets you know as soon as you have a customer looking for your help. If you use other customer outreach software, it works right alongside the system you're already using.
WPForms
Every good business website needs to include a contact form. These forms allow customers to reach out to you with questions and concerns, and they're best for when customers don't need immediate assistance. However, this plugin does more than create contact forms.
If you can think of a form you need for your website, you can make it with WPForms. There's a reason why it's one of the most well loved wp plugins. You don't need to know any coding- this plugin has a drag and drop format that makes it quick and easy to create forms for your website.
You can use this contact form plugin to create your standard contact form, register site visitors on your mailing list, and even get visitor opinions on your products or your website in general.
If you're in the eCommerce business, it gets even better. You can use WPForms to create order forms, and then connect it to your payment platforms, or even your marketing software.
Constant Contact
We've mentioned the importance of keeping your site visitors updated, and one of the best ways to do that is with a mailing list. Your mailing list allows you to let your audience know when you're coming out with new products, promotions, or even just remind them of their interest in your website.
Constant Contact is a great CRM software, and it's also a wordpress plugin.
When you use this plugin, you don't need to build your own mailing list from scratch, and it helps you set up your emails and newsletters.
Another thing we really like about this plugin is how easy it makes it to create professional looking newsletters to send out, and you don't need a lot of technical experience to use it either. It's also worth mentioning that Constant Contact integrates with some of our other favorite wordpress plugins, like WPForms.
Nextiva
If you're looking for an all around solution for responding to your customers, Nextiva is a plugin you'll want to put on your wordpress website. A lot of businesses use Nextiva to get a business phone number for their website (which is safer and more professional than posting your personal number). It works just like you would expect any business' phone line to.
You can set up your own voicemail, online faxing, and see your voicemails as an email or an SMS text message. Even better, you don't need to be near your computer to use it.
You can set up this wordpress plugin to forward calls to your personal number whenever customers call the business phone number. If you need to route calls to another department, that's no problem either as this wordpress plugin does have a call routing feature.
Or if you want to set specific hours that you'll be available to answer calls, you can customize your business hours.
This plugin is ideal for businesses of any size, and it's especially advantageous for small businesses and sole proprietors. This wordpress plugin also allows you to manage other aspects of customer contact, like live chat, consumer surveys, and even CRM software.
WordPress Plugins For Automating Your Website
One of the easiest ways to manage your website is by allowing some handy wordpress plugins to do most of the work for you. Whether you need a caching plugin, get your other plugins to work together, or other routine tasks, a wordpress plugin can help.
In the next section, we'll talk about the best wordpress plugins to automate parts of your website.
WP Rocket
A big cache backlog is one of the leading reasons for slow websites. In this day and age, people don't want to wait more than a few seconds for a web page to load. In fact, the majority of potential site visitors will leave a site rather than wait another three or four seconds for it to load.
It's a shame to lose site visitors because of slow load times, but it's also a pain to manage your cache yourself.
WP Rocket is the solution to eliminating poor website performance, and it gets right to work without you having to prompt it. It goes through all your web pages to check for the right caching settings to keep your site speed up.
UpdraftPlus
You can manually backup your wordpress website, but that takes time you can spend on other important parts of your business.
UpdraftPlus is a backup plugin for wordpress websites, and for good reason. Just set up your backup preferences, and this plugin will take care of the rest.
You'll know your important files are safely tucked away should you encounter issues with your website. If you do lose your data, it's just as easy to backup previous versions of your website.
Uncanny Automator
If you use a lot of wordpress plugins on your site, you know that managing them can take plenty of time. It ends up saving you a ton of time and effort in getting all your wordpress plugins to work together seamlessly. You can even create protocols for different events that tell which wordpress plugins what to do, and when.
Uncanny Automator allows you to connect separate websites, create custom options for user accounts, and connect to over a thousand integrated software options with virtually no effort on your part.
WordPress Plugins For Promoting Your Website
It's great to get organic traffic to your website, but even SEO takes some work. To get your business rolling, you need to get more people to visit your website. You can do this by trying to raise your search rankings, promoting through social media, or even more creative means, like contests and giveaways.
No matter what you choose, these must have wordpress plugins make it easier than ever.
All in One SEO
SEO, or Search Engine Optimization, is one of the top ways to drive traffic to your website. All in One SEO (AIOSEO) helps you figure out what you need to change to better your on-page seo, and you can even create your own sitemap using the wordpress plugin.
AIOSEO is also a great option if you plan on sharing your pages to social media, and it helps you ensure your pages are optimized and formatted for the best user experience.
If you use Google Search Console (and you definitely should), you can also connect this wordpress plugin to it so you can get a better picture of your website's performance.
RafflePress
Are you looking for a way to promote your website and get more people using your products? If so, RafflePress is a plugin your website should absolutely have. It works similarly to what it sounds like: it's a way to create a raffle that gets attention, and gives a lucky visitor a prize of your choice.
Much like a typical raffle, participants do need to do something to enter the drawing (if you choose, which we suggest). Whether participants need to share a post, follow your company on social media, or sign up for your mailing list, they need to enter their email for your contest.
This gives you a way to keep them updated on future offerings, and a way to contact your lucky winner. If you want word of mouth type hype, without having to spend a lot of time on promotions, this plugin has what you need. You can instantly get more followers and clicks, at a relatively low cost.
You'll love how easy the drag and drop format is to use, and the plugin even comes with premade templates you can use if you don't want to create your own. It is easy to connect with your own social media and any other marketing or CRM software you use.
SEMRush
Chances are, you've heard of SEMRush before. It's a big name in digital marketing, and it's a user friendly option if you're not a digital marketing expert yourself.
The SEMRush plugin for wordpress websites packs in all the power you expect from the regular software. You can still get a full picture of your website's performance, and plan for future content.
This plugin helps you do keyword research to target the best keywords for your audience, see what your competitors are up to (and what they're doing right that you're missing), and see which of your pages are driving the most traffic. This is one of the most complete marketing toolkits out there, and it comes with many more features than most other tools.
If you're struggling to get ahead of the pack, you'll get the lowdown on what you need to do to rise above your competition. You can see which websites are backlinking to yours (a crucial element in building website authority), analyze your social media performance, see where your business is being discussed, and much, much more.
While SEMRush does offer an extensive range of tools, it's also fairly user friendly and includes plenty of resources to help you get familiar with the software.
Final Thoughts
This list of best wordpress plugins will benefit your wordpress website. You don't necessarily need to download all of them; it depends on your business needs. Go ahead and try out these must have wordpress plugins and use them to grow your online brand.